03/05/2023, Schiller Park // PRODIGY: Feature Story //



MidAmerican Printing System's latest blog post explains why, despite the internet, businesses should continue to focus their efforts on direct mail marketing. High-quality digital printing is one of the best tools companies can use to improve their direct mail marketing efforts. While a commercial printer can be expensive, hiring a company with experience producing direct mail collateral can prove indispensable.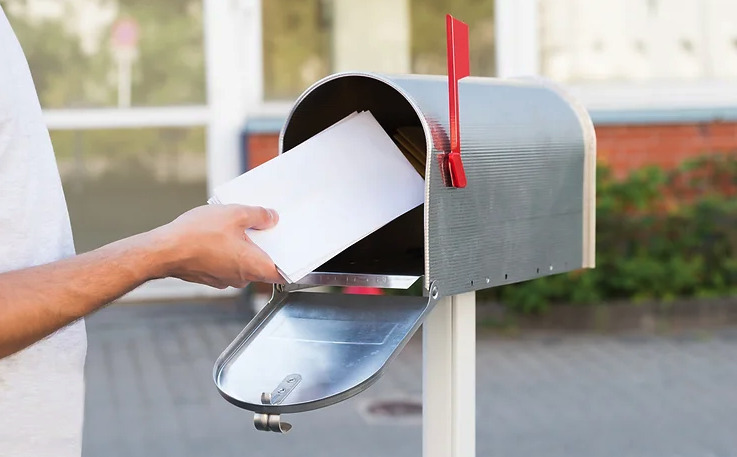 MidAmerican Printing is more than just a printing company. The commercial printer is a full services company that specializes in direct mail printing and mailing. Its experience has made it a go-to for businesses that continue to depend on direct mail marketing to generate buzz and leads.
Direct mail marketing is a form of advertising that involves sending physical mail, such as postcards, brochures, or letters, directly to a targeted audience. While digital marketing has become increasingly popular in recent years, especially with the rapid adoption of the internet, direct mail marketing remains an essential and effective tool for businesses for several reasons.
Many businesses find that direct mail marketing allows them to target specific audiences more effectively. By using data such as demographic information, geographic location, or purchase history, businesses can create highly targeted direct mail campaigns that are more likely to resonate with the intended audience. This can lead to higher response rates and, ultimately, better ROI.
Direct mail marketing also allows for greater creativity and personalization. Unlike digital marketing, which is often limited by screen size or other technical constraints, direct mail marketing offers more flexibility in terms of design and layout. Plus, local businesses can personalize direct mail pieces with the recipient's name or other personal details, making the message more engaging and memorable, thus connecting with them at a level impossible via digital marketing.
Campaign effectiveness can be measured using mechanisms such as coupons or special offers, which businesses can track. The information can then be used to refine future campaigns and improve overall results.
Readers can learn more about MidAmerican Printing and how the company can help by printing direct mail collateral. Plus, check out the latest blog post by visiting https://www.midamericanprint.com/post/stay-in-front-of-your-audience-with-direct-mail-marketing.
"As a marketing strategy, I strongly believe that direct mail marketing has a few significant advantages over digital marketing, one of them being the shelf life of the campaign. A physical mail piece can be saved or displayed for weeks or even months, allowing for repeated exposure to the message. This is especially useful for businesses promoting products or services with a longer purchasing cycle." Said one of the representatives for MidAmerican Printing.
She added, "In my opinion, direct mail marketing is still an essential and effective tool for businesses seeking to reach their target audience. It offers greater targeting, creativity, personalization, measurability, and longevity. Direct mail campaigns can deliver a strong ROI and help businesses achieve their marketing objectives, especially with a good digital strategy."
About MidAmerican Printing Systems, Inc
MidAmerican Printing Systems has been serving the community since 1985. It is considered one of the most successful commercial printing services based in Chicago, IL. Today, the company is regarded as a one-stop solution for all things printing, mail-related, and for fulfillment projects. In fact, the company prides itself on catering to some of the most prominent and successful businesses in the city, including being the authorized printer for Underwriters Laboratories.
For a complete list of finishing services, please visit the Services Offered list at https://www.midamericanprint.com/services/.
Interested customers can request a quote by calling (312) 663-4720 or can fill out a form at https://www.midamericanprint.com/request-a-quote/.
###
Contact
MidAmerican Printing Systems
3838 N River Rd, Schiller Park, IL 60176
312-663-4720
JFreund@midamericanprint.com
https://www.midamericanprint.com



newsroom: news.38digitalmarket.com




Source: 38 Digital Market News

Release ID: 544267

Original Source of the original story >> Connecting With Your Audience Using Direct Mail Marketing Explained by MidAmerican Printing Systems