02/24/2023, Chicago, IL // PRODIGY: Feature Story //



Chicago personal injury lawyer Andrew Hamilton announces the launch of his newly-improved website - The Law Office of M. Andrew Hamilton. The personal injury attorney says that he and his team upgraded the website to make it more friendly for both old and new clients. Many aspects of the website have been updated, including the user interface, so it can be of more use to the community.

"Regardless of the size of your matter, our team will work hard for you. We believe that every case is important and should be given a lot of time and attention. We will diligently and competently provide you with superior services to ensure the best resolution for your circumstances," the Chicago personal injury lawyer says.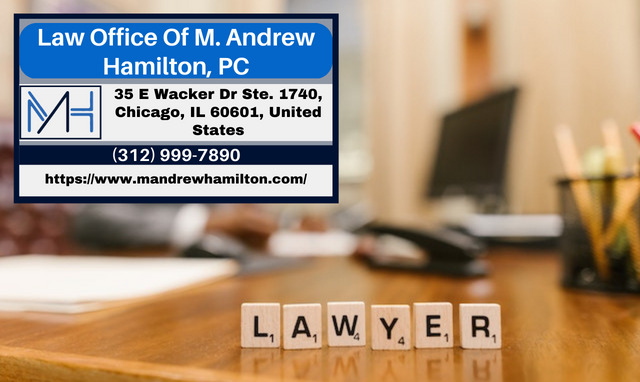 On the website, users are able to find information on a lot of personal injury cases in Chicago. The users can also find answers to frequently asked questions about injury cases. The website also offers information on other branches under personal injury cases such as car accidents and accidental deaths.
The lawyer's practice areas can be easily found at the top of the page. The user can navigate to different blogs and reading materials created by attorney Andrew Hamilton. Personal injury, Slip-and-fall cases, car accidents, and accidental deaths are some of attorney Hamilton's main practice areas.
According to attorney Hamilton, "Accidents can be life-changing events and happen at the most unexpected time and places. While slipping and falling can be painful and embarrassing, a common scenario can involve expensive medical bills, pain & suffering, loss of a normal life, permanent disability and disfigurement, and sometimes even accidental death."
As for the lawyer's background, Andrew Hamilton is a trial lawyer. He advocates for justice and provides superior work on behalf of his clients. He has extensive experience with jury trials, pre-trial conferences, arbitrations, mediations, and pre-lawsuit settlements.
Many of attorney Hamilton's clients speak greatly of his services. One client says in a review, "It was an honor having Andrew as my lawyer. He kept me up to date with what was going on and what he was doing. He made sure he had my permission first before doing anything. Andrew went above and beyond to make sure I got everything I deserved."
Attorney Andrew Hamilton emphasizes that it is important for those who are injured in a slip and fall accident to seek the help of an experienced personal injury lawyer right away. A skilled lawyer may be able to help the injured party receive the compensation they deserve for their injury.
About The Law Office Of M. Andrew Hamilton, P.C.
Attorney M. Andrew Hamilton is a personal injury lawyer and trial attorney who advocates for providing service to those who are in need. He has years of experience helping clients with jury trials, arbitrations, mediations, and pre-lawsuit settlements. As a skilled accident attorney, Andrew Hamilton works hard to provide the best resolution to a client's case. Each client is important to us. Contact us today to schedule a free consultation about your case.
###
Media Contact
Law Office Of M. Andrew Hamilton, PC
35 E Wacker Dr Ste. 1740, Chicago, IL 60601, United States
(312) 999-7890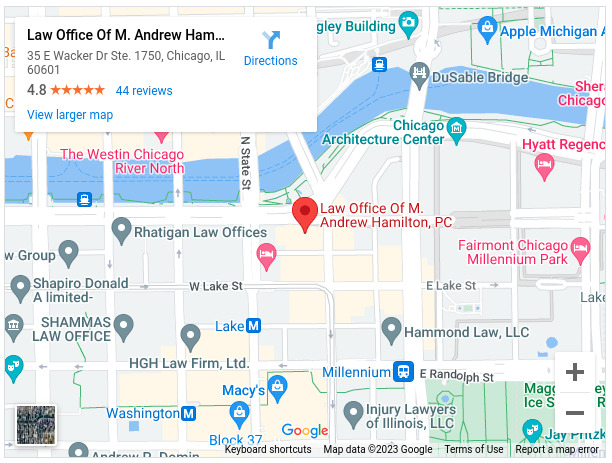 newsroom: news.38digitalmarket.com




Source: 38 Digital Market News

Release ID: 536089

Original Source of the original story >> Chicago Personal Injury Lawyer Andrew Hamilton Announces Launch of Newly Improved Website