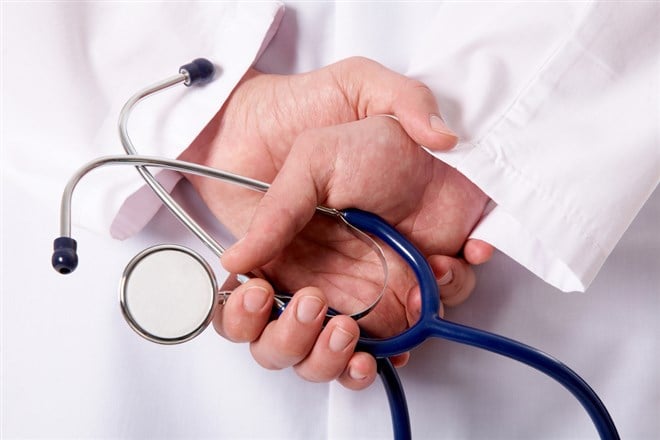 After a paltry pandemic year, healthcare stocks started to come back in 2022. While some may still be struggling, many healthcare stocks outperformed analyst expectations. Overall, EBITDA in the health sector grew 5% annually between 2017 and 2019, then remained flat through the next couple of years. 
This is expected to change, however, as a McKinsey & Co study projects earnings in the healthcare sector will grow another 6% through 2025. On that note, here is a list of the most prominent healthcare gainers in 2022 and how they could fare in the year ahead.
Signify Health Inc. is a HOLD Despite Doubling Their Value 
Among the most significant healthcare stock gainers in the calendar year 2022, Signify Health Inc (NYSE: SGFY) also made some of the most gains overall, with its 1-yr performance up 97.78%. At the time of this writing, SGFY had a stock value of $28.55 per share, which is near its 52-week range ($10.70 to $29.88). This is in line with its growth over the last full year. Most importantly, earnings are expected to grow in 2023 from -$2.37 to $0.34 per share, hopefully canceling out the big dip the stock took in fiscal Q3. 
At the same time, SGFY stock value remains down nearly 3% for the quarter, a trend it likely will follow in the new year. As such, analysts now expect SGFY stock value to continue falling, as they have devised a price target of $28.15. 
This may represent a downside of only 1.4%, but with trading volume in the first days of the year at more than 50% above the daily average (1.10 million shares), the stock's activity has been volatile. It justifies its current hold rating, especially after the September announcement that it will be acquired by CVS Health (NYSE: CVS) sometime in the next few months. This is likely a major contributor to its current analyst HOLD rating. 
Sensus Healthcare is a BUY With Excellent Promise 
Medical device maker Sensus Healthcare Inc (NASDAQ: SRTS) started 2022 at $5.85 and peaked at $15.85 in November. That is certainly indicative of massive growth (nearly 300% in share value), and they did it in less than a year. 
Unfortunately for them, the stock plummeted to around $6.30 after their Q3 earnings report showed that they failed to meet the estimate (by $0.11). A quick—and relatively short-lived—rebound followed, dragging SRTS to start the year at about $7, which qualifies as the bottom 20% of their 52-week range. 
Effectively, the disappointing earnings report nearly erased the stock's gains in 2022. 
What is fortunate, however, is that analysts seem to have regarded these losses as a new opportunity. It is clear Sensus has the means to grow—and quickly—which might explain why analysts have given SRTS an estimated price target of $14.50, despite the recent hiccup. 
This represents a 100.6% upside from the stock's current $7.34. Projected earnings growth of 24.32% could also contribute to analyst confidence, even with a less-exciting 4.56 P/E ratio. 
Haemonetics is a Moderate Buy With Steady Upward Momentum
Haemonetics (NYSE: HAE) is a medical technology provider that operates via three segments: Blood Center, Hospital, and Plasma. Their stock opened the calendar year 2022 at $52.81, dropping to the 52-week low of $43.50. 
Fortunately, this is another healthcare stock to see a quick rebound after a notable decline, only this time HAE stock kept pace where others may have faltered. Since then, it has been on a steady--but sometimes wavering--climb to its current value. 
By the end of the year, the stock reached a new 52-week high of $86.33 before sliding just a little before the winter holiday.
In a somewhat categorical shift, share value is down at the top of the year again, slipping to a current value of $75.49. The good news is that this still puts the stock up 44.02% since last year. More importantly, the stock saw nearly 100% growth in 2022 and could be on track to see similar growth in 2023.
 For example, analysts have given HAE a price target of $96.83, representing an upside of 27.0% for the end of the next fiscal quarter. Finally, HAE has an impressive P/E ratio of $45.42.  This will help support the smaller earnings projections of around 5% this year and its Moderate BUY rating.