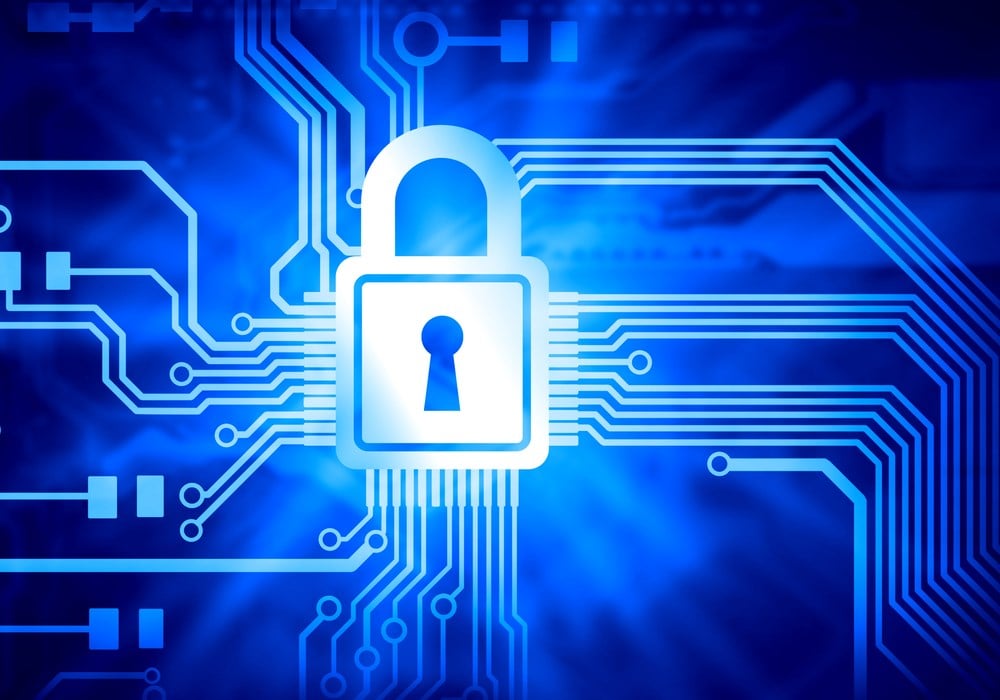 The cybersecurity industry has emerged as a critical pillar in the modern business landscape, addressing the ever-growing need to safeguard digital assets and data. Over the years, this need has escalated due to the exponential growth of technology and the rapid digitization of businesses. 
As organizations increasingly rely on digital infrastructure, the importance of robust cybersecurity measures cannot be overstated. The consequences of cyberattacks, such as data breaches, financial losses, and reputational damage, have driven companies to prioritize cybersecurity as an integral part of their operations. 
So, let's dive deeper into the cybersecurity sector by examining three leading stocks: Palo Alto Networks (NASDAQ: PANW), CrowdStrike Holdings (NASDAQ: CRWD), and Fortinet (NASDAQ: FTNT). If you'd like to explore a broader list of stocks in the sector, use the MarketBeat stock screener.
These companies have consistently demonstrated their prowess in the cybersecurity domain, making them noteworthy contenders for investors seeking exposure to this crucial industry.
CrowdStrike is a US-based cybersecurity company headquartered in Austin, Texas, known for its cloud-based and endpoint security solutions, threat intelligence, and cyber attack response services. The company's flagship product is Falcon, which has a diverse client base across various industries. CrowdStrike has played a critical role in identifying and responding to high-profile cyberattacks, such as the Sony Pictures hack and the DNC hack, and assisting in investigations involving Chinese espionage against the US.

CRWD's year-to-date performance has been impressive, to say the least, with shares up almost 60%. The company has a market capitalization of nearly $40 billion and projected earnings growth of 103.45%, from $0.29 to $0.59 per share. 
It's worth noting that insiders have been selling stock over the previous twelve months, totaling $92.43 million. Recently, CEO George Kurtz sold $26.8 million worth of stock in July. 
Analysts are bullish on the stock, with a Moderate Buy rating based on forty-one analyst ratings. Of the forty-one analysts, thirty-six have the stock as a Buy. CRWD has a consensus price target of $182.15, implying that analysts see an almost 9% upside for the stock. 
Palo Alto Networks is a prominent cybersecurity firm specializing in advanced security solutions for businesses and organizations globally. Founded in 2005, it has emerged as a leader in next-generation firewall technology and cloud-based security services. The company aims to safeguard its customers from cyber threats through user-friendly and innovative security solutions. Palo Alto Networks offers a range of products and services to protect networks, endpoints, and cloud applications from sophisticated cyberattacks. Their flagship product, the Next-Generation Firewall (NGFW), delivers intrusion prevention, application control, and threat prevention features.

Shares of PANW have rocketed higher this year, up a whopping 78.26% year-to-date, and trading near a critical level of resistance near $255. A breakout over resistance could see shares reach new all-time highs. PANW has a market capitalization of $76.76 billion and projected earnings growth of 33.2%.
PANW has a considerable short interest, as bears might be positioning for a pullback as the stock is up almost triple digits year-to-date, trading with a P/E ratio of 197.41. Currently, 6.14% of the float is short, an increase of 1.23% over the previous data release. The dollar volume sold short is $4.09 billion. 
Rather impressively, analysts still see an upside for PANW even after its impressive performance. The consensus price target predicts a 6% upside for the stock with a price target of $264.19. Based on forty-two ratings, the stock has a Moderate Buy rating, with thirty-nine analysts rating the stock as a Buy.
Fortinet has a global presence and is a leading cybersecurity solutions provider for businesses, governments, and service providers. Established in 2000 and headquartered in Sunnyvale, California, Fortinet offers a range of security solutions, including network security, firewalls, VPNs, intrusion prevention systems, and endpoint security. They also provide cloud security and application security solutions.

Year-to-date shares of FTNT are up a respectable 31% after dropping almost 20% after reporting earnings at the beginning of August. While the company's top line increased by 26%, investors weren't pleased with the company's bookings. Fortinet's bookings, a key predictor of future revenue, increased by 18% compared to the previous year, signaling a slowdown compared to previous figures and the ongoing revenue growth rate. The company attributes this decline to challenging macroeconomic conditions affecting sales results. 
However, despite the earnings drop, analysts remain bullish with a Moderate Buy rating and price target calling for over 14% upside.