03/02/2023, Sacramento, CA // PRODIGY: Feature Story //



Doodledeed, the renowned and comprehensive information resource, has released information on the best Goldendoodle breeders in Florida to help people make the right choices.

A dog is a man's best friend; the oft-repeated saying is always true. Pet parents get so much unconditional love and attention from their furry companions. They are their best friends and constant companions, who are with them through thick and thin. That's why; bringing a pet home has to be a carefully considered decision. The information resource now unveiled by Doodledeed has it all covered for people who want to add Goldendoodles into their lives and make them members of their families.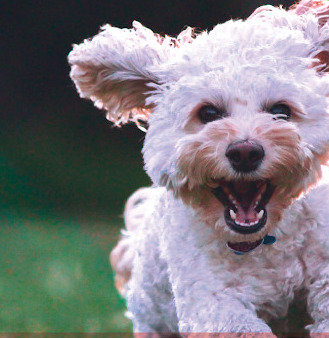 These dogs are adorable and have become a huge favorite for people across age groups worldwide. Elegant and charming, they can win over people's hearts. But they have to be tended to in the best possible way. And that's where Doodledeed The Goldendoodle Blog comes into the picture offering comprehensive information for pet parents. Interestingly, the blog was founded by Jeffrey Creek, who himself has a gorgeous Goldendoodle in his life.

Jeffrey and his writers spend countless hours researching and gathering information that will be invaluable to pet parents. His team is trained and well-equipped to write high-quality articles that readers can easily understand. Moreover, all information on the site begins with looking at Goldendoodle's parents' questions. Doodledeed then considers reputable and reliable resources to offer this relevant information to its readers.

That's how it has earned their trust and the glowing customer reviews it has received are a testament to it. The content it publishes is based on medical research and papers so that readers can be sure of its authenticity. A special section on health and nutrition keeps pet parents abreast of the latest news, updates, products, and how to take care of their four-legged friends best.

Moreover, Doodledeed is also known for its Buyer's Guide, which presents important information in one place. Like now, it has offered a lowdown on the best Goldendoodle breeders in Florida. The platform understands that finding a breeder who cares for their dogs and puts their well-being at the forefront is daunting. That's why it has put in the effort to research the most responsible breeders in the state.

These breeders have been thoroughly vetted to meet the highest breeding practices and animal welfare standards. The article looks at 10 top breeders in the area, talks about their practices and features, their Google ratings and more to help interested pet parents make the best decisions.

To learn about these highly regarded Golden Doodle breeders in great detail and get crucial information about looking after the breed of dogs one can visit https://doodledeed.com/.

About Doodledeed

Founder Jeffrey Creek and his expert team of writers have provided valuable information and tips on the platform so that readers can look after their furry companions in the best possible way.

###

Media Contact

Doodledeed

Email: inquiry@doodledeed.com













newsroom: news.38digitalmarket.com




Source: 38 Digital Market News

Release ID: 542364

Original Source of the original story >> Doodledeed Releases Information On Best Goldendoodle Breeders In Florida