03/02/2023, Port Macquarie // PRODIGY: Feature Story //



BUZZ Coffee, the renowned name in the business, has launched Colombia Bauche Supremo. These new seasonal coffee beans will hit the right spot with coffee lovers.

There is nothing more uplifting for coffee drinkers than the fresh brew in the morning, which puts a spring in their step. Some enjoy the taste of coffee and are connoisseurs in their own right. And for those true admirers of coffee, the regular store-bought options just won't cut it. BUZZ Coffee is a name that understands that and has ensured that people can get their favorite small batch of roasted coffee at their doorstep.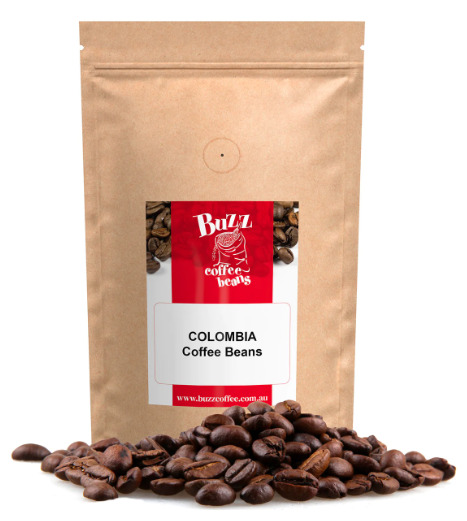 The company has remained a small family-owned business in Port Macquarie on the North Coast of New South Wales. The company is small enough to offer personalized attention to every order and large enough to handle all types of orders quickly. But at the heart of it is its passion for delivering only the best coffee to customers, which is reflected in a thoughtfully curated collection of coffees.

BUZZ Coffee has come to be known for its specialization in single-origin coffees, loose leaf teas, estate coffees, and unique coffee bean micro lots. It looks for only the best kinds of coffee, and buys and roasts them to ensure they are delivered fresh to customers. That is exactly how it has earned their trust; the glowing customer reviews it has consistently received are a testament to it.

It is something loyal clients and new customers can expect from Colombia Coffee Beans it has brought to them now. The newly launched seasonal coffee beans bring the best of Colombian coffee to people's cuppas. Known as specialty coffee, these beans are famous for their stunning and lasting aroma. But that's only one of the highlights of Colombian coffee, which is rich, frothy, and chocolatey.

It is interesting to note that Colombian Bauche Supremo is the largest available bean in the country, going up to a screen size of 17-18 inches. The company has also offered information about the growing region of these coffee beans, which contributes to their rich taste and aroma. The region is known traditionally for its Arabica coffees capable of producing mouthwatering, and high-quality brews.

That's something people can expect from Colombian Bauche Supremo for sure.

To learn more about these seasonal coffee beans visit: https://BUZZcoffee.com.au/products/colombian-coffee-beans.

They will also be pleased to find safe and easy ordering, quick delivery, as well as free shipping on all orders over $60.

To learn more about the reputed coffee beans and options offered by the company visit https://BUZZcoffee.com.au/.

About BUZZ Coffee

The small family run business based in Port Macquarie in New South Wales has made a reputation through the exceptional single origin coffees, loose leaf teas, estate coffees, and unique coffee bean micro lots that have made their mark with customers.

###

Media Contact

BUZZ Coffee

URL: https://BUZZcoffee.com.au/

Email: harry@BUZZcoffee.com.au

Phone: 0412825882




newsroom: news.38digitalmarket.com




Source: 38 Digital Market News

Release ID: 542417

Original Source of the original story >> BUZZ Coffee Launches New Seasonal Coffee Beans