02/24/2023, Encinitas, CA // PRODIGY: Feature Story //



Blissfusion Wellness Lounge is pleased to share that they have some very exciting offers lined up for the entire month of February 2023. The February Specials are customers can get a series of 3 Free Microneedling when they buy a series of 3 Morpheus 8 treatments; IPL Face, neck, and chest for just $1500; 20% off on body contouring when customers purchase 2 areas; and get one free laser hair removal with one paid area of laser hair removal. These offers are for a limited period only and have been launched to spread the importance of self-care and to love one's own body.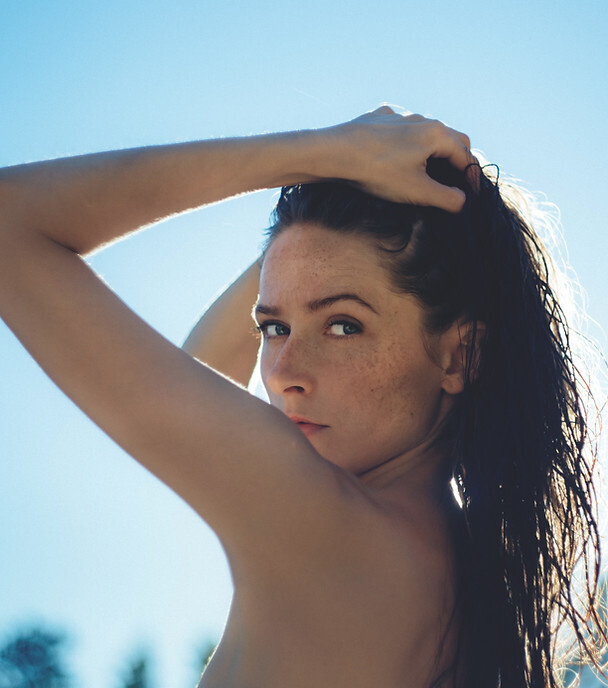 Morpheus 8 is a sub-dermal remodeling device that aids in stimulating collagen production under the layers of the dermis. Deep layers of the skin are targeted, allowing them to reorganize themselves, ultimately resulting in delayed aging. The sub-dermal renewal also aids in fat melting and skin tightening. Microneedling, on the other hand, is a procedure done using dermaroller. The small needles on the device prick the skin to boost collagen production and make the skin tissue firmer, smoother and toned. This procedure is conducted on the face to address large pores, wrinkles, and scars.
There is also an advanced procedure called the microneedling facial with PRP/PRF. The process involves using a serum called "Liquid Gold" which is nothing but the guest's blood drawn and processed to collect the platelet-rich plasma (PRP) or platelet-rich fibrin (PRF). This serum is injected back into the skin to stimulate collagen, minimize pores, diminish scarring, improve skin texture and reduce the appearance of wrinkles and fine lines.
Body Sculpting is yet another popular service offered here. The procedure is conducted to help transform and remodel the client's body. Whether it is removing excess body fat or treating stubborn fat, toning the muscles or skin tightening, this service is purely conducted based on the customers' specific needs. The other offer is on laser hair removal service. The advanced procedure is conducted to remove unwanted and stubborn hair most safely and effectively as possible.
There is an exclusive 12 Month Blissful Membership with 12 vitamin drips annually, daily cryotherapy or infrared sauna and 15% off on all other Blissfusion services. Some of the most common services offered here are Morpheus 8, IPL photofacial, laser hair removal, botox, forma, fillers, microneedling, PRF, body contouring, hydrafacial, facials, skincare, IV infusions, vitamin injections, NAD therapy, cryotherapy, infrared sauna, nutrition, testosterone, functional testing, and medical consultation. All the above treatments, therapies and procedures are conducted in a state-of-the-art clinic equipped with the most modern machinery backed by talented, experienced, and customer-focused staff.
To learn more visit https://www.blissfusion.com/current-specials
About Blissfusion Wellness Lounge
Blissfusion Wellness Lounge offers a wide range of top-of-the-line health and wellness treatments, including lasers, IV therapy and skincare solutions tailored to the client's needs. Services are provided by the clinics that operate in Encinitas, San Diego, Redding, Mt. Shasta, San Mateo, San Luis Obispo in CA and Belton in Texas.
###
Contact
Blissfusion Wellness Lounge
Address: 613, Westlake St Suite 128, Encinitas, CA 92024
Phone: 760-493-7283
Website: https://www.blissfusion.com/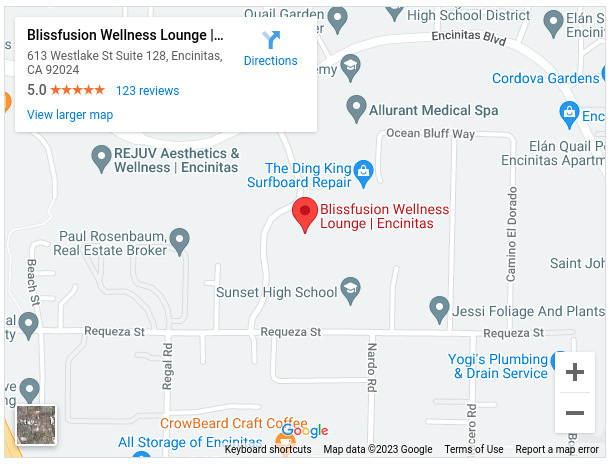 newsroom: news.38digitalmarket.com




Source: 38 Digital Market News

Release ID: 536091

Original Source of the original story >> Blissfusion Wellness Lounge Launches February Specials