United States - August 14, 2022 —
Doctor Z is an American EDM producer and artist, creating original music with elements of techno, trap, house, and EDM genres.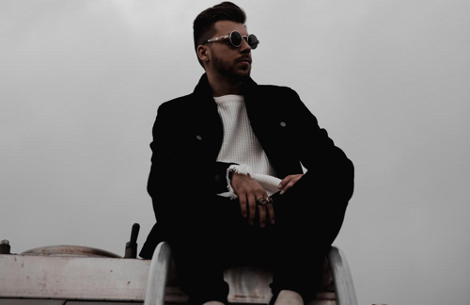 The world of electronic dance music is a dynamic, lively place. Where other styles of music have fans, EDM has committed followers who strive to support new acts and artists. Among dozens of emerging artists, none stands out as Doctor Z – an American producer and DJ based out of Hawaii.
What separates Doctor Z from contemporary EDM artists across all four corners of the globe is his melody-driven approach to an otherwise highly percussive genre of music. From unique beat patterns, over intricate and seldom repeating hooks, to unconventional breakdowns, Doctor Z's tunes are all but predictable.
Doctor Z's ability to integrate his authentic sensibilities and style while paying attention to the smallest of details is resonating remarkably well with his global audience. His "The Groove" is about to go viral, with nearly 10,000 streams on Spotify alone. Doctor Z has garnered tens of thousands of reactions to his catalog in the previous months and is considered one of the fastest-growing EDM creators on the contemporary scene.
"Unseen Forces" and "Drifting in the Dark" are gaining traction by the minute, following in the wake of the massive success of his previous accomplishments.
Generations of house, EDM, and techno enthusiasts are rapidly picking up on Doctor Z's "Bing Bong Remix", which is currently trending on Spotify.
As a new player on the electronic music scene, Doctor Z knew that he had to make an undeniable impact if he was to compete with the leading household names. He achieved this and more by releasing "Bass Face" on the 26th of May 2022.
"Bass Face" is a 3-minute masterpiece, a blend of house, trap & modern EDM, as well as a culmination of Doctor Z's artistic vision.
One of Doctor Z's most successful tunes is the aforementioned "The Groove". Being merely a few streams away from becoming viral, this track exudes the artist's uniqueness and personality while showcasing his multi-faceted talents in terms of both music creation and production.
Doctor Z is carving out a niche in the electronic music world with exquisite use of effects, but it is his innovative use of bass drops that separates him from his peers the most. Where traditional artists pray gradual build-ups will create a desirable atmosphere in clubs and nightlife venues, Doctor Z boldly stops his tunes in their tracks before resurfacing tenfold stronger, deeper, and faster.
Despite being an emerging aspirant in the world of techno, trap, and electronic music, Doctor Z has already established himself as a prolific artist that shows no intention of slowing down. Doctor Z's creative think-thank is blasting on all cylinders, and rumors among his fan base are circulating that he is working on new music for his fans in the foreseeable future.
More information about Doctor Z is available on his official Instagram profile.

Contact Info:
Name: Darion Zerbe
Email: Send Email
Organization: Doctor Z
Address: United States
Website: https://www.instagram.com/darionzerbe/

Release ID: 89079996
If you detect any issues, problems, or errors in this press release content, kindly contact error@releasecontact.com to notify us. We will respond and rectify the situation in the next 8 hours.