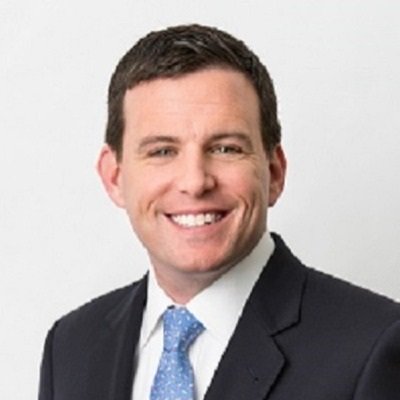 Jay Hummel discusses the best practices for financial planning firms that want to grow revenues with operational effectiveness. 
Listen to the interview on the Business Innovators Radio Network:
https://businessinnovatorsradio.com/interview-with-jay-hummel-ceo-and-co-founder-of-wealth-advisor-growth-network-wagn/
Financial planning firms are in an ideal position to capitalize on growth opportunities with increased operational effectiveness. By following best practices for financial planning, firms can maximize their profits and minimize potential losses due to inefficient business operations.
One of the essential steps in any effective financial plan is establishing a budget that sets the parameters for how much money should be spent and where it should be allocated. Budgeting helps ensure all expenditures are planned out, considering short-term and long-term goals. It also provides a roadmap that outlines how much money needs to be generated to meet financial objectives, enabling firms to make informed decisions about investments and strategies required to achieve them. Additionally, having a budget allows managers to track progress and make necessary changes when needed.
Another essential aspect of effective financial planning is the identification of revenue streams that offer the best growth potential. This requires a deep analysis of market trends and customer needs to determine where opportunities lie. Once identified, firms can create strategies to capitalize on these revenue sources while minimizing associated risks. Additionally, firms must consider their capabilities and resources available to ensure they are appropriately equipped to maximize return on investments.
Jay explained: "Leveraging technology can have a tremendous impact on operational efficiency for financial planning firms. Automating processes such as account management, invoicing, budgeting, and reporting can help streamline operations and free up valuable time for other tasks. Additionally, incorporating analytics tools into decision-making processes helps managers better understand their customers, identify areas of improvement and optimize resources to ensure maximum returns."
By following best practices for financial planning, firms can maximize profits and minimize losses associated with inefficient business operations. By establishing a budget, identifying potential revenue streams, and leveraging technology, financial planning firms can increase their operational effectiveness and position themselves for long-term growth. With the right strategies, these firms can realize greater profitability and success. Additionally, managers must stay informed about industry trends and adapt accordingly. Keeping up with advances in technology and understanding customer needs are essential components of successful financial planning businesses. This allows firms to remain competitive while positioning them for success in an ever-changing market.
About Jay Hummel
Jay Hummel is the CEO and co-founder of Wealth Advisor Growth Network (WAGN), a company focused on taking minority stakes in wealth management firms and service providers. WAGN acts not only as an investor but also as an active partner in running the businesses. Prior to founding WAGN, Jay was a Senior Vice President and Head of American Century Investment's Personal Financial Solutions Business. Jay was responsible for the strategic and executional oversight of teams serving 600,000 individual and small retirement clients with $42B in assets under management.
He is a former Managing Director of Envestnet (ENV) where he served as the Head of Strategic Initiatives and Thought Leadership. Jay is the former President and Chief Operating Officer of Lenox Wealth Management; a Cincinnati-based multi-family office and started his career in accounting and consulting at Deloitte.
Jay is a frequent industry speaker and writer. Wiley has published two of his books:  Success and Succession and The Essential Advisor. Success and Succession were named by wealthmanagement.com as their book of the decade for 2010-2019. 
He is also the host of The Deep Dive Podcast in partnership with RIA Channel. 
Learn more: https://wagn.biz/
https://www.riachannel.com/deepdive/