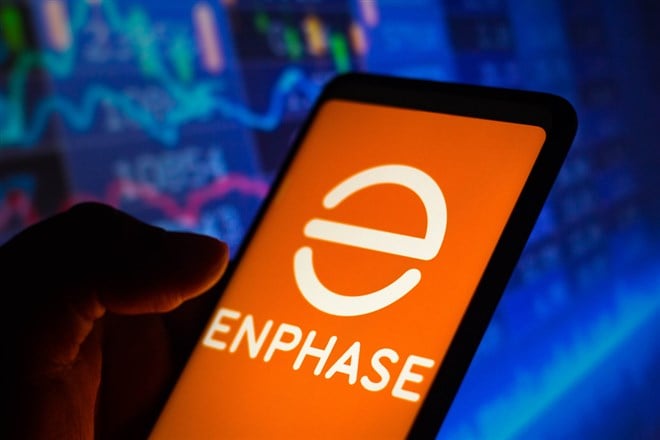 Despite continuing to deliver earnings and revenue that beat expectations, Enphase Energy, Inc. (NASDAQ: ENPH) continues to be in a downward trend. On March 17, ENPH stock gapped down 8% to end the week down over 10% at $183.64. This puts the stock at nine month lows.  
However, this continues to look like an opportunity for risk-tolerant investors to buy shares of a company that will be an integral part of our renewable energy future. In the absence of any news affecting the stock, this appears to be a case of investors fleeing from growth to value along with the "quad witching" event that occurred on March 17.  
ENPH Stock is Expensive 
Even with a forward price-to-earnings (P/E) ratio of approximately 46x earnings, ENPH stock is expensive. But this is a company that is growing both its revenue and earnings. Over the last five years, the company's revenue has been growing at an average pace of 52% and earnings have been growing at an even more impressive pace of 69%.  
Not surprisingly, ENPH stock climbed over 3,700% in that time.  
But as the saying goes, that was then. For much of those five years, fundamentals didn't matter much to investors who were looking for the next big thing. And with Enphase offering a solution to one of the biggest obstacles to solar power, it's understandable why investors were flocking to ENPH stock. 
While the premise and long-term outlook for renewable energy is still the same, investors are paying more attention to the fundamentals. One area of concern for some investors is Enphase's heavy reliance on the U.S. market. However, Enphase is taking steps to increase its manufacturing footprint in Europe. And by early accounts, that commitment is beginning to pay off.  
Can Enphase Grow Into its Valuation? 
Analysts forecast revenue to grow at an average pace of 24% and earnings to grow at about a 19% clip in that time. However, Enphase is projecting that its earnings for the full year 2024 will be $6.29. That calculates to a much higher growth rate and one that would put their P/E ratio at about 29x earnings at the stock's current price.  
And here's something else to consider. Analysts are still bullish on ENPH stock. Since the company's fourth-quarter earnings report in February, a few analysts have lowered their price target for ENPH stock. But each of those price targets are well above the stock's current price. That suggests that analysts are comfortable with their consensus price target of $306.20 which is a 66% gain from the price as of this writing.  
ENPH Stock Remains a Long-Term Buy 
Short interest in ENPH stock has jumped over 5% in the last month. And it looks like some significant bearish options were placed on Enphase. That being said, the stock has over 70% institutional ownership and they did most of their heavy selling in the third quarter of 2022.  
This suggests that, for now, institutional investors are content to let the stock drift lower. But the chart for ENPH stock shows significant buying volume hitting at the end of the day. And with a relative strength indicator dipping below 30, there could be a sharp move higher coming soon.  
That should make you feel good if you're a trader. But it's the long-term value of Enphase that still holds the most appeal, particularly if the company can continue to show strong growth in Europe.