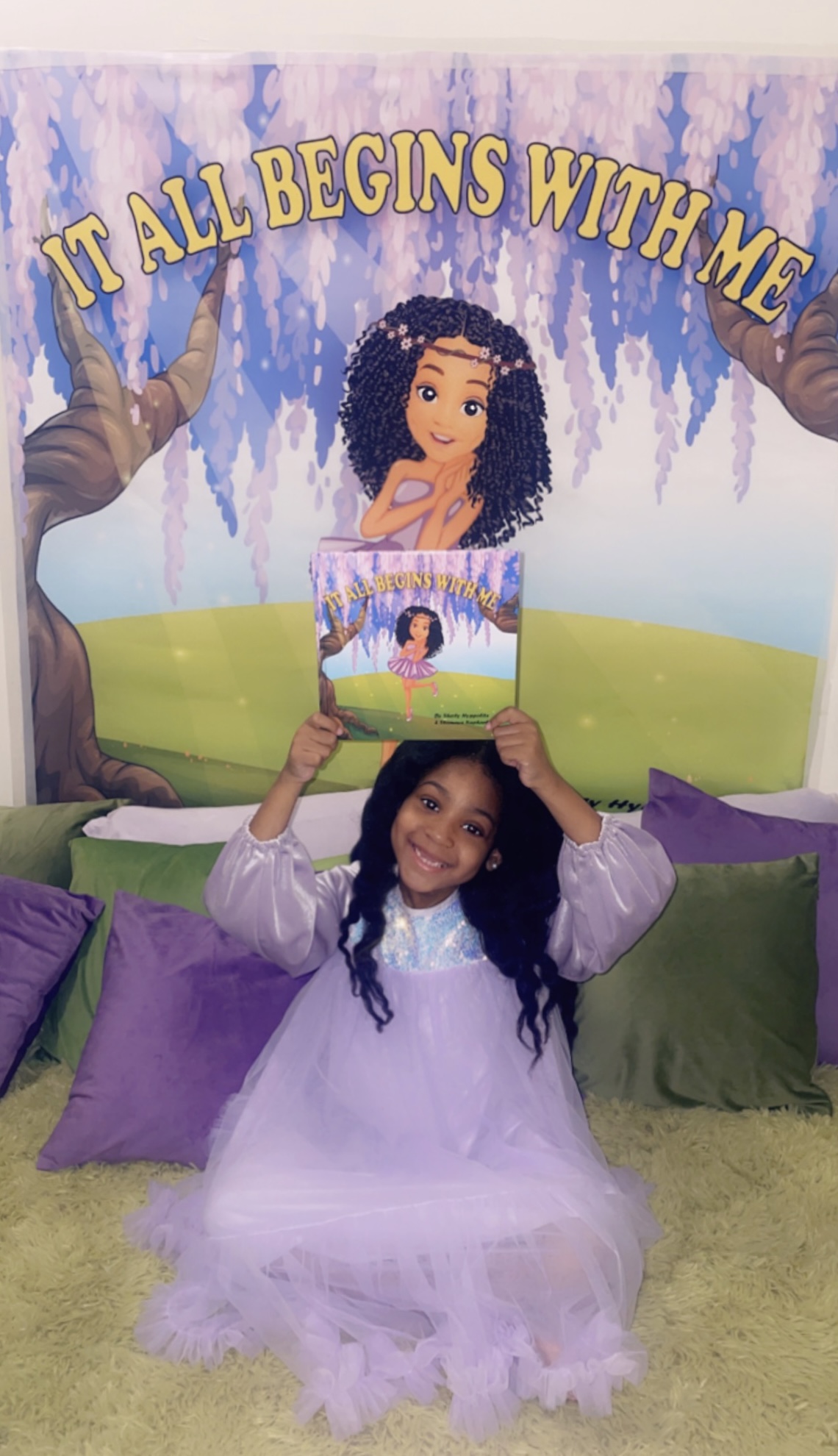 A book seamlessly combining motivation and inspiration, demonstrating how even the most delicate voice can cause a significant ripple.
Introducing Shamaya Raphael, an exceptional 6-year-old who has reached an impressive milestone that most adults aspire to - writing and publishing her very own book. Her book, "It All Begins With Me," is now globally available across various renowned e-commerce platforms such as Amazon, Walmart, Barnes & Noble, and Target.
Proving that age is merely a number, Shamaya has validated that everyone can achieve their dreams regardless of their age. Her book, "It All Begins With Me," serves as an encouragement for kids to cultivate self-esteem, self-worth, and self-confidence. It's a beacon guiding children on how to tap into their inner strength, set lofty goals, and take proactive steps to realize them.
The book, a significant accomplishment for Shamaya, has garnered substantial attention from both children and parents. It skillfully combines elements of inspiration and motivation, with a universal message that resonates with everyone. It beautifully illustrates how even the smallest voice can make a considerable difference.
However, authoring a book is not Shamaya's sole achievement. As a natural influencer, she has been making engaging content videos since 2019, connecting with her audience and promoting various brands. In a society deeply intertwined with social media, Shamaya is already making waves.
In 2021, Instagram honored Shamaya as a BOI (Born On Instagram) acknowledged creator. Her unwavering positivity and commitment to making a difference have captivated audiences worldwide.
Shamaya extends her reach further by launching a clothing and accessories website inspired by her book, serving both adults and children. The brand aims to enhance outward appearances while promoting self-love and acceptance.
Additionally, Shamaya operates her own Amazon Influencer Store, where her recommended items can be purchased. Despite her numerous accomplishments, Shamaya retains her humility, constantly giving back to her community in every way she can.
While remembering that Shamaya is primarily an author, this young girl's book is resonating globally with its empowering message. No surprise then, that her book is making waves, inspiring both young and old to seize control of their lives and be the best version of themselves.
Shamaya's book has touched countless hearts, and her success reflects her creativity, effort, and determination. She has demonstrated that age does not restrict greatness and that the correct attitude and mindset can lead to extraordinary achievements. Her inspiring story clearly signals a bright future for this young girl. Her message of self-belief and positivity is universally beneficial.
"It All Begins With Me" can be purchased online now. For more details about Shamaya and her online clothing store, visit her website or Instagram for the latest updates.
About Shamaya Raphael:
Shamaya Raphael, a 6-year-old author, influencer, and a beacon of positivity, uses her writing talent and passion for uplifting others to make a significant impact. She has published her first book, "It All Begins With Me," and has grown into a renowned content creator and brand ambassador. Shamaya's mission is to empower young individuals to foster self-love, self-esteem, and self-confidence to realize their dreams. Her writings and significant social media presence are her tools to spread positivity and motivate her followers to strive for the best. With her energy and limitless creativity, Shamaya stands as an inspiring figure for all ages.
Media Contact
Contact Person: Sherly Hyppolite
Email: Send Email
Phone: (718) 926-6540
City: Brooklyn
State: New York
Country: United States
Website: www.babyshamaya.com