Certified Safe Money has announced a new update to its financial advice matchmaking service, pairing retirees and those nearing retirement with the highest-rated safe money advisors.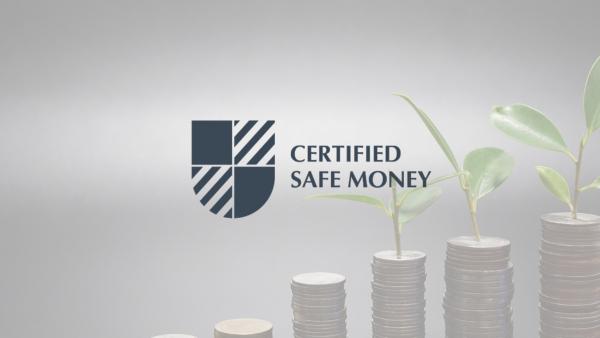 Silver Springs, United States - September 22, 2023 —
The recent announcement highlights the value of exploring both short and long-term financial objectives with a qualified specialist. Certified Safe Money aims to make searching for qualified safe money advisors more convenient through its online directory service.
For more information, visit Safe Money Basics
Safe money refers to products and vehicles that offer an element of security without being tied to the stock market, eliminating the negative impact of financial crashes, such as the 2008 crisis. Examples include bonds, annuities, and a variety of other options.
Recent data reveals a lack of retirement planning among US families. The 2019 Survey of Consumer Finances found that half of households had no savings strategy for their latter years. This leaves millions vulnerable to financial hardship as they age.
Through its expansive database of advisors, Certified Safe Money is making access to safe money instruments more accessible to American families and individual professionals.
SAFE MONEY ONLINE RESOURCE
In addition to maintaining an online database, Certified Safe Money provides free informational resources through its website.
For instance, it has published an article discussing the most common types of safe money options, such as fixed annuities. "These financial vehicles pay a stated rate of interest that the offering insurance company sets, and they keep your principal safe, no matter what occurs in the stock market," the article stated.
Additional details are provided at Safe Money Advice Strategies
The article also explains the difference between a fixed annuity and a fixed indexed annuity. The latter links growth to stock index performance but protects against losses when the market declines. According to Certified Safe Money, the blend of upside potential without downside risk makes indexed annuities appealing for retirement.
Certified Safe Money's piece also covers certificates of deposit, also known as CDs. These are time deposit accounts through banks and credit unions that pay fixed interest rates. With their low risk and stability, CDs complement annuities in a safe money retirement portfolio, the article explained.
A spokesperson states: "As you get closer to retirement, ensuring that your savings are protected can become one of your primary financial goals. There are a number of safe money investment options that you could choose from, depending on your financial objectives, risk tolerance, and time frame for retirement."
Those wishing to find out more can visit Guaranteed Retirement Income
Contact Info:
Name: Financial Media & Marketing
Email: Send Email
Organization: Certified Safe Money
Address: P.O. Box 3540, Silver Springs, NV 89429, United States
Website: https://www.certifiedsafemoney.com/

Source: PressCable
Release ID: 89108325
In case of identifying any errors, concerns, or inconsistencies within the content shared in this press release that necessitate action or if you require assistance with a press release takedown, we strongly urge you to notify us promptly by contacting error@releasecontact.com. Our expert team is committed to addressing your concerns within 8 hours by taking necessary actions diligently to rectify any identified issues or supporting you with the removal process. Delivering accurate and reliable information remains our top priority.