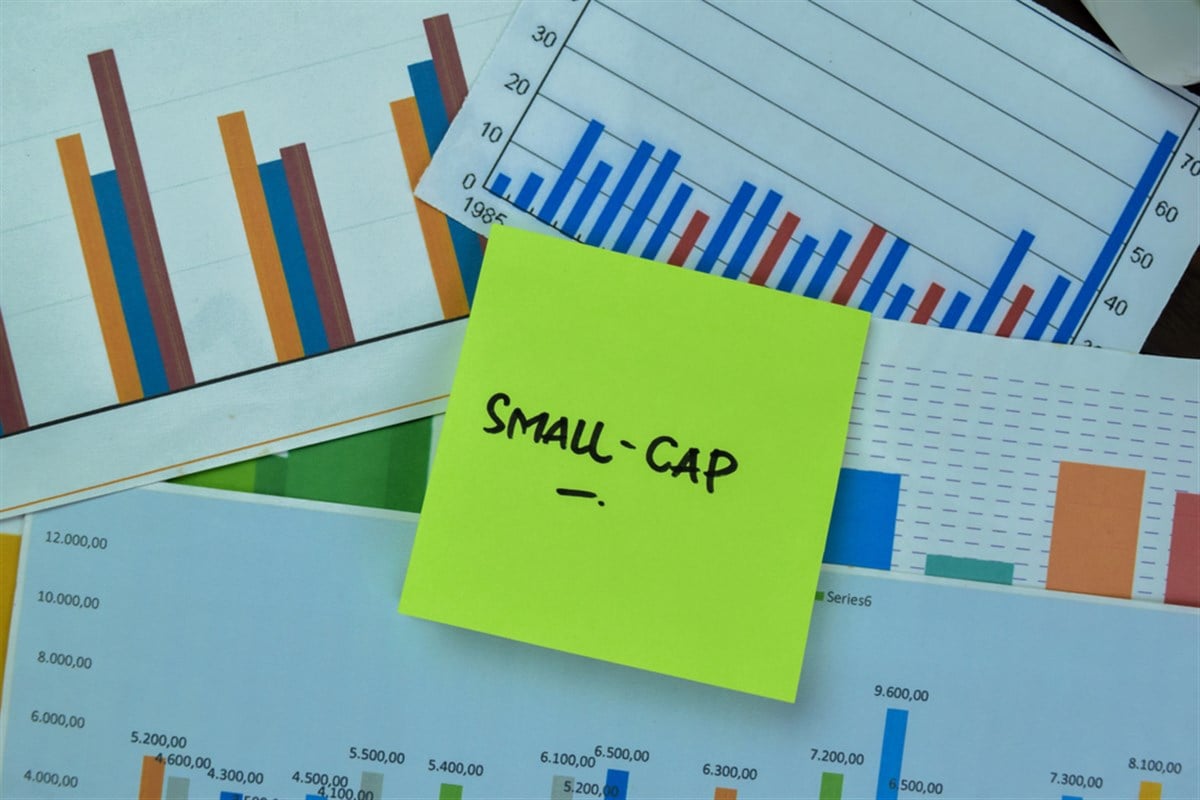 One reason August can be volatile is that trading volume is down. Although news items may stir up activity, there's a difference between activity and productive action that really moves markets.  
For that, you need volume. And that's why investors should start preparing their portfolios for the period right after Labor Day. That's when institutional investors jump back into the market in a big way. And since that only leaves them with a few weeks before the end of the third quarter, they could be on the lookout for stocks that could break out quickly.  
This isn't about timing the market. It's about positioning yourself in areas of the market that may be ready to rally. And right now, there's a reason to believe that could be in small-cap stocks.  
These stocks, typically with a market cap between $300 million and $2 billion, have been underperforming large-cap stocks in recent years. But this is leaving valuations at a place where the right stocks could outperform. Here are three small-cap stocks that may be ready to make large moves once volume increases in the markets after Labor Day.  
Options Point to a Higher Price 
FutureFuel Corp. (NYSE: FF) is a leading producer of biofuels and specialty chemicals. The company's business model stands out as the world looks for more diversified energy sources. That's likely why FlexFuel has approximately 46% institutional ownership, and buyers outpace sellers by more than 2:1. 
In its most recent quarter, FutureFuel disappointed investors by posting revenue that came in lower year-over-year. It also posted negative earnings per share for the first time in four quarters. However, with regard to earnings, this looks like a cyclical pattern and not a weakness in the company's business.  
If you're an options trader, call options heavily outweigh put options. There is heavy open interest in call options in FF stock with a strike price of $10, which will expire on September 15, 2023. That suggests that many investors believe FutureFuel is undervalued at its current price of $7.36.  
And if you're an investor looking for long-term value, you may be intrigued by the company's dividend, which currently has a yield of 3.24% and pays what appears to be a safe annual dividend of 24 cents per share.  
A Long Runway for Growth 
Another small-cap name for your watchlist is Viemed Healthcare, Inc. (NASDAQ: VMD). The company specializes in providing in-home care for respiratory conditions associated with COPD, sleep apnea, chronic respiratory failure (CRF) and more. The company's business model also includes the opportunity for patients to be assisted by health coaches who can help them with many life issues beyond the physical.  
Two growth drivers that instantly stand out is the likelihood that as many as 30 million Americans have sleep apnea, but only six million are currently diagnosed as such. Also, the aging of America will lengthen the runway for Viemed's growth. 
Only three analysts offer ratings on Viemed, but all three are solidly bullish on VMD stock. The average price target is $14.39, which is a 78% increase from the stock's current price.  
VMD stock is up 33% in the last 12 months. However, it's down 10% in the previous six months. Yet, in that time, the company posted two solid quarters, including posting revenue of $43 million in its most recent quarter. That's a discrepancy that the institutions are sure to note. And another reason for Viemed to be on your watchlist.  
Reasons to Stay Away but More Reasons to Buy 
Himax Technologies, Inc. (NASDAQ: HIMX) is an indirect investment in the semiconductor industry. The company is a fabless semiconductor company that designs but doesn't manufacture semiconductor chips.  
The chip sector is cyclical. And in the last few years, investors have seen how challenging it can be to pick winners and losers. For example, if you were betting on smartphones and PCs, it's been a rough year. Artificial intelligence (AI) chips have been another story.  
Himax is somewhere in between. Its chip designs are used in virtual reality and autonomous vehicle technology, which should be a catalyst for growth. However, revenue and earnings have been slumping in the last four quarters. And 2024 isn't looking much better.  
That explains why short interest is high on HIMX stock. That may make it a volatile trade, but as a long-term investment, there's a lot to like about the stock.