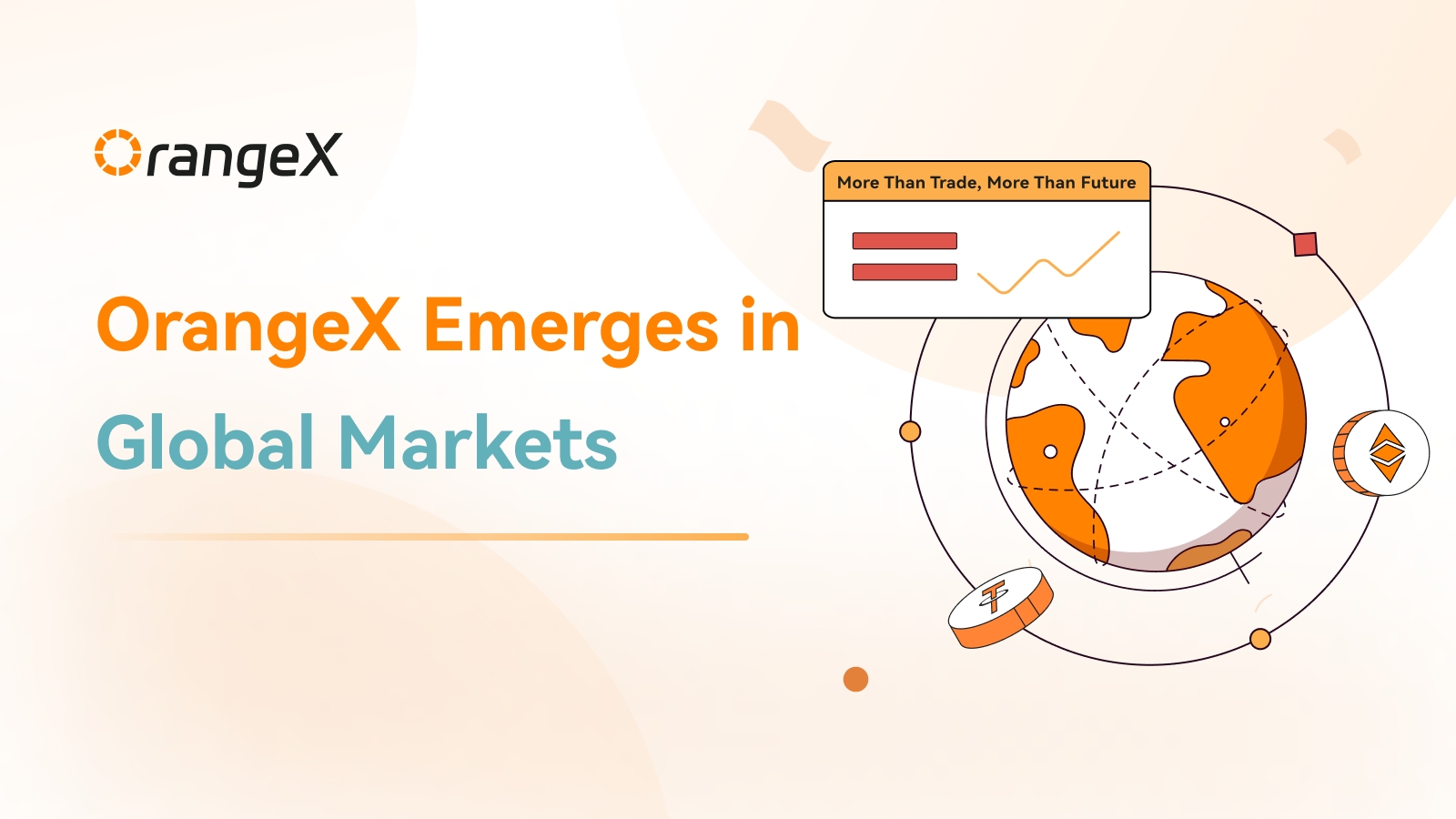 Seychelles, 18th September 2023, ZEX PR WIRE, OrangeX, a reliable force in the realm of cryptocurrency trading, is proud to announce its strategic expansion into key markets across Asia and South America, marking a monumental step towards reshaping the digital asset trading landscape. The company's resolute vision combines the finesse of seasoned professionals with core financial technical expertise, elevating the potential of digital asset trading for global audiences.
With a comprehensive plan that resonates with its global scaling strategy, OrangeX is poised to make significant waves with the recruitment of more than 200 new team members. This expansion underscores OrangeX's commitment to advancing cryptocurrency penetration and adoption, enabling new audiences to participate and benefit from the burgeoning digital economy.
Pioneering Cryptocurrency Trading Firm OrangeX Sets Sights on Global Growth and Adoption
Founded in 2021, OrangeX has swiftly made a resounding impact in Europe, garnering a robust client base of over 1 million active users through its unparalleled technical prowess and commitment to exceptional services. Building upon this momentum, OrangeX is poised to extend its footprint into diverse markets including Japan, South Korea, Russia, India, the United States, the Philippines, and key regions such as Hong Kong, Macao, and Taiwan during Q4 2023.
To ensure seamless integration and user experience, OrangeX's website and app have been upgraded to offer global services with localized language support in 20 languages. This enhancement caters to users from diverse backgrounds, enabling them to navigate and engage with ease in their preferred languages.
A critical facet of OrangeX's expansion strategy lies in obtaining the necessary licenses and regulatory approvals. The company's proactive approach includes rigorous exploration of Crypto Travel Rule and meticulous license applications, setting the stage for OrangeX's imminent entry into targeted markets. This strategic approach will also enable OrangeX to provide localized services to users in targeted markets.
As OrangeX embarks on this exciting journey, it reiterates its unwavering commitment to driving the evolution of cryptocurrency trading and cultivating a global community that thrives in the digital age.
About OrangeX
Established in 2021, OrangeX provides its users with services including derivatives trading, spot trading, one-click copy trading and a fiat gateway to purchase cryptocurrencies. OrangeX continues to connect users with professional services and the platform in a safe and innovative way.
For more information, please visit: Website | Twitter | Telegram | CoinMarketCap | Medium
For media inquiries, please contact: marketing@orangex.com