DHS Group's Performance Marketing to now include media buying and management in OTT to provide the measurement data.
(PRUnderground) June 14th, 2021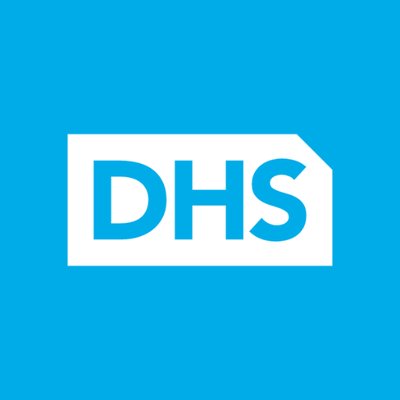 DHS Group, a private equity and joint venture firm within its division that focuses on the measurement platform for OTT advertising, and Stanford Media, the full-service performance marketing and creative agency, today announced a new strategic partnership to offer brands a new suite of CTV media buying, management, and measurement.
Under the arrangement, Stanford Media team will offer CTV and OTT media buying and management. At the same time, DHS will provide the measurement and analytics to optimize the performance of video advertising campaigns. The first client under this new arrangement is a StanfordMedia client that is a leading residential customer-response energy program, which had been doing Facebook media spend and now wanted to extend their media buying to include CTV and OTT.
The rise in ad-supported streaming services has been heating up. In March 2021, Showtime announced that its Showtime+ would begin to offer a cheaper, ad-supported tier in June. Additionally, a recent Deloitte report showed that more people are using streaming video services than ever before. The average U.S. customer has four different streaming services subscriptions on average, and around 80% of households having at least one subscription. Further, an eMarketer report estimated that CTV investments in the U.S. grew by 41% year over year in 2020 to more than $9 billion. The same eMarketer report forecasts that growth will accelerate this year as spending reaches $13.41 billion.
"Our clients have been asking us to find scalable, cost effective, and measurable alternatives to traditional digital media and now we're able to do so in Connected TV with our new partnership with DHS," said Bill Kingword, CEO and Co-Founder, Stanford Media. "At Stanford, we've built a great track record in performance marketing by being able to help clients scale through Facebook and Google. And given the rise in new streaming subscription services, we're proud to now offer CTV media management, along with the measurement that DHS is providing."
"Brands want to invest in Stanford and they're looking for the right partners to help them buy, measure, optimize, and scale their CTV budgets. Our partnership with Stanford unlocks the best in breed of buying, measurement, and analytics," said Fernando Aguirre, Executive Vice Chairman. "At DHS, we've developed and perfected CTV measurement for marketers. By offering a simple, digital first measurement solution, we're able to help marketers leverage CTV the same way they leverage digital advertising."
About DHS
ORIGINS
DHS is a high-stakes advocacy, public strategy, and global public relations and communications firm. Our strategic insights and innovative programming build and sustain strong corporate and brand reputations. We provide our clients with counsel and program development across the spectrum of public relations, public affairs, reputation and crisis management, digital strategy, advertising and other communications services. Our clients are companies, industry associations, nonprofit organizations, professional services firms, and other large organizations.
We began as a unique grassroots and lobbying firm with customized services for an elite group of clients. Our work applies equally to regulatory issues as well as legislative ones, and we manage issues for our clients at the local, state, federal, and international levels of government.
We use our core competencies and reach to gain competitive advantage for clients. Our expertise comes from extensive must-win campaign experience and operating successfully at the highest rung of business, government, politics and media. Our reach is the ability to use strategic intelligence to mobilize the message and persuade the toughest audiences. We know what it takes to win in difficult situations. We have proven results for prominent figures, leading advocacy groups and the world's most successful companies. We leverage what others cannot.
For DHS Investors
This release contains forward-looking statements which are made pursuant to the safe harbor provisions of Section 27A of the Securities Act of 1933 and of Section 21E of the Securities Exchange Act of 1934. These forward-looking statements do not constitute guarantees of future performance. Those statements involve a number of factors that could cause actual results to differ materially, including risks associated with transitions in key personnel and succession, products, their development, integration and distribution, product demand and pipeline, customer acceptance of new products, economic and competitive factors, DHS' key strategic relationships, acquisition and related integration risks as well as other risks detailed in DHS' filings with the Securities and Exchange Commission. DHS assumes no obligation to update any forward-looking information contained in this press release or with respect to the announcements described herein.
DHS® is a trademark or registered trademark of DHS Investments, Inc. and/or one or more of its subsidiaries, and may be registered in the U.S. Patent and Trademark Office and in other countries. All other trademarks and registered trademarks are property of their respective owner
The post Stanford Media & DHS Group Announce Strategic Partnership to Offer OTT Management first appeared on PRUnderground.
Press Contact
Name: Steven Palmer

Phone: 202-719-0398

Email: Contact Us

Website: https://www.dhs-grp.com/
Original Press Release.