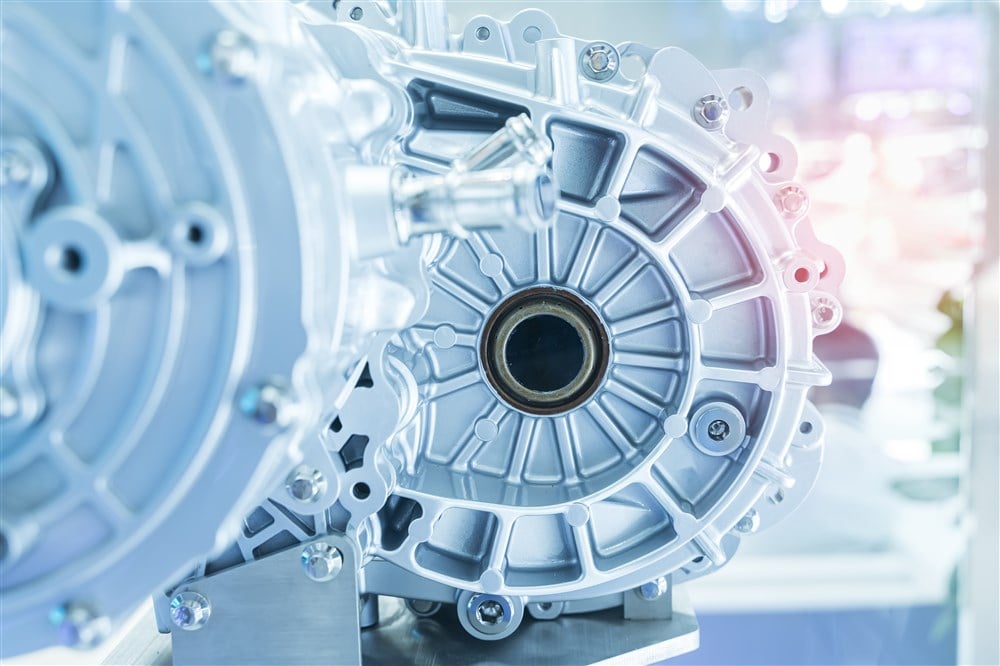 REV Group (NASDAQ: REVG) and GreenPower Motor are specialty vehicle manufacturers with more in common than growth. Both companies are exposed to the specialty vehicle market and EVs and are experiencing solid growth. To assess which is the better buy depends on what kind of exposure you're looking for and if dividends make a difference. On the one hand, we have REVGroup, which has broader diversification, exposure to EVs, and pays a dividend. On the other hand, GreenPower Motor is an EV-pureplay and a hypergrowth story. 
REV Group Zooms Past Consensus, Guides Higher 
REV Group is the more established company with a larger revenue base. The company has recently overcome supply chain hurdles. That success allowed the production ramp in its Fire & Emergency segment, which is the segment that is leading growth today. Q3 revenue grew by 14.3% YOY and beat the consensus estimates by 850 basis points due to the strength. 
Revenue gains were also made in the Commercial segment. Those gains were only partially offset in the RV segment. RV sales fell about 15% YOY, which is good news of sorts. The RV industry is in contraction and down 30% based on other OEMs and the RVIA data. Either REV Group is outperforming, or there is a bottom in the RV industry, and normalization is at hand. 
The company also guided the market higher to include wider margins. Margins are improving on sales leverage and efforts to improve throughput and mix and are expected to drive solid FCF over the coming quarters. This allows the company to improve its balance sheet, with improvements logged this quarter. And other good news exists. The company's backlog in key segments is rising even while production ramps. 
The dividend is small but attractive enough at 1.55%, with shares trading near $14, but this yield may only last for a while. The market is up nearly 10% on the new guidance and is about to break critical resistance. The resistance point is just above the current price action and would open the door to a 30% to 50% increase in share prices.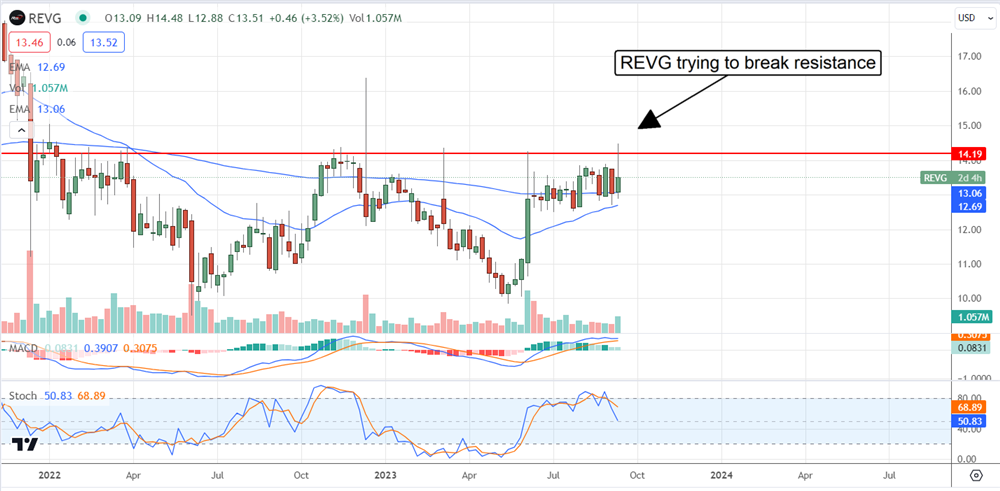 GreenPower Motor Is an Accelerating Hyper-Growth Story 
GreenPower Motor is a pure play on EV and specialty vehicles with a line of EV-powered chassis-cab combos, trucks, and commuter school buses for public and school transportation. This company began ramping up its production earlier this year and has been growing by triple digits ever since. 
GreenPower revenue growth is accelerating due to demand in both segments, and the acceleration should continue for another quarter or two at least. Demand in the transit segment is driven by a growing number of school districts nationwide, while demand for the EVStar line-up is broad but centered in Workhorse Group (NASDAQ: WKHS). 
Workhorse Group is building its W750 step-vans on the EV Star platform and putting in an initial order for 1,500, which has yet to be completed. Given the ramp in Workhorse Group production and the demand for EV delivery vehicles, GreenPower Motor's revenue could continue growing rapidly for several years. 
The share price for GP stock entered reversal earlier this year and has ratcheted higher since. The market is currently on a significant support level with the long-term EMA to push it higher. Assuming the market follows through on the signals it is giving, this market should drift higher over the next two months until the FQ2 results are released in early November. Based on the trend, the consensus for revenue needs to be higher.