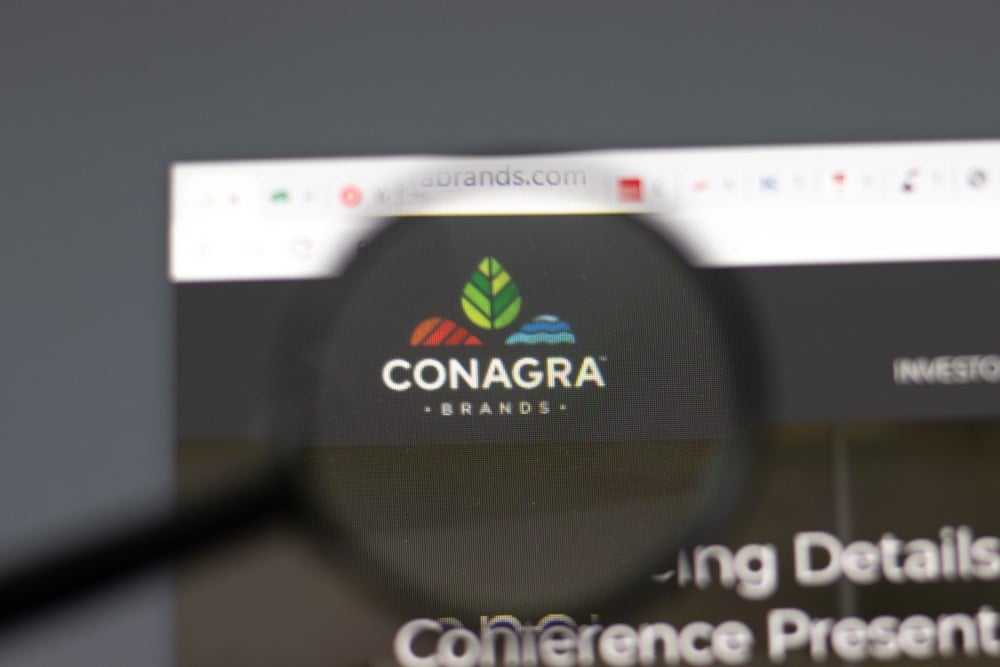 The consumer staples sector and packed food stocks like Kraft Heinz (NASDAQ: KHC) specifically are getting a lift from Conagra Brands, Inc (NYSE: CAG) Q3 results. The report highlighted the company's pricing power and earnings ability in tough operating conditions, which may foreshadow similar results across the sector. They echo results from General Mills (NYSE: GIS), which revealed pricing power and raised guidance, sending its stock to the edge of new all-time high territory. The XLP Consumer Staple ETF (NYSEARCA: XLP) is amid a rebound that has it on track to retest all-time highs, and it may not take much more good news to get the market to break out. With names like Kraft still left to report, there are catalysts ahead. 
Conagra Gains On Beat And Raise Quarter
Conagra had a solid quarter with revenue of $3.09 billion, up 5.9% YOY. Organic sales are up 6.2%, with the top line beating consensus by a slim 25 basis points. The gains were driven by a 15% YOY price/mix increase offset by a 9% decline in volume. All segments grew on a segment basis, with Grocery up 3.7%, Refrigerated & Frozen up 5.6%, International up 7.7%, and Foodservice up 17.3%.  Margin news is also good, with gross and operating margins up on a GAAP and adjusted basis. The adjusted gross margin widened by 409 basis points, while the adjusted operating margin widened by 321 to 15.9%
"Our productivity and service level improvement allowed us to continue to make meaningful progress on our adjusted gross margin and adjusted operating margin recovery, despite more impactful supply chain disruptions than anticipated. In response to our continued business momentum and ongoing operating dynamics, we are raising our fiscal 2023 EPS guidance and narrowing our ranges for organic net sales growth and adjusted operating margin,' said CEO Sean Connolly. 
Guidance is favorable for higher share prices. The revenue guidance was narrowed by 50 bps at the top end to 7.5%, while the margin guidance was narrowed by raising the low end. This has the expected EPS range of $2.70 to $2.75 compared to the $2.68 Marketbeat.com consensus figure. Based on the company's momentum, the guidance may be cautious. 
Conagra Offers Yield And Value 
Conagra isn't the cheapest staple stock with the highest yield, but it is close. That title goes to Kraft Heinz at 14X, and 4% but Conagra is no slouch at 14X and 3.5%. The payout is relatively safe, with a payout ratio below 50% and balance sheet improvements as part of the deal. The analysts have not commented on the results, but we expect them to chime in soon. Until then, the trend in sentiment is firming, as is the price target. The consensus is a Hold verging on Buy with a target about 5% above the current action. That target is just above $40 and near the current all-time high. 
The chart action is also favorable. The price has been drifting upward since the pandemic bottom and is in rally mode now. A move up to the all-time high is expected, and a breakout is possible. In that scenario, the price could move up another $5 or 12.5% into the $45 range.