SHANGHAI, China, Aug. 08, 2023 (GLOBE NEWSWIRE) -- TH International Limited ("Tims China" (Nasdaq: THCH)), the exclusive operator of Tim Hortons coffee shops and Popeyes restaurants in China, reports 27% system-wide same-store sales growth in June, driven by increasing customer traffic across its network.
"Our team is firing on all cylinders, as shown by our strong same-store sales growth in June," said Yongchen Lu, CEO of Tims China. "In fact, since we fully re-opened our store network in February following Covid lockdowns, same-store sales growth has averaged 19% system-wide."
Augmenting its robust same-store sales growth, Tims China accelerated its franchising strategy to fuel profitable growth as it aims to enter at least 40 new cities across China in 2023. Franchising drives capital-efficient growth at attractive locations with established local partners. Of the net new restaurants opened this year, 70% are franchised with high-quality partners in a variety of locations, including convenience stores, real estate agency offices, and appliance stores.
"Our local partnerships are pivotal to our growth, and we are positioned well for accelerating network growth as we break ground across China through our franchising strategy," said Mr. Lu.
Tims China has also aggressively deployed its "Tims Express" store format for new stores. Designed to be compact and efficient while maintaining Tims China's signature warmth and vibrant atmosphere, the shops typically occupy an area of 20 square meters, allowing significant flexibility in positioning. The flexibility of this format helps Tims China drive absolute convenience, building density in our network, particularly in high-traffic areas where larger spaces are unavailable.
Powerful franchise partnerships
Easy Joy
The expansion of Tims Express is significantly driven by the company's partnership with Sinopec's Easy Joy, China's largest convenience store network with over 27,800 locations. There are currently 46 Easy Joy Tims Express stores, which leaves significant potential for further growth. The partnership allows Tims China to serve its guests while they are driving (as most Easy Joy shops are co-located with gas stations), thus enabling the company to connect in yet another occasion of guests' daily lives. In addition to driving growth of the Tims Express format, this powerful partnership includes a previously announced collaboration to develop co-branded ready-to-drink beverages that will be available for purchase across the Easy Joy network.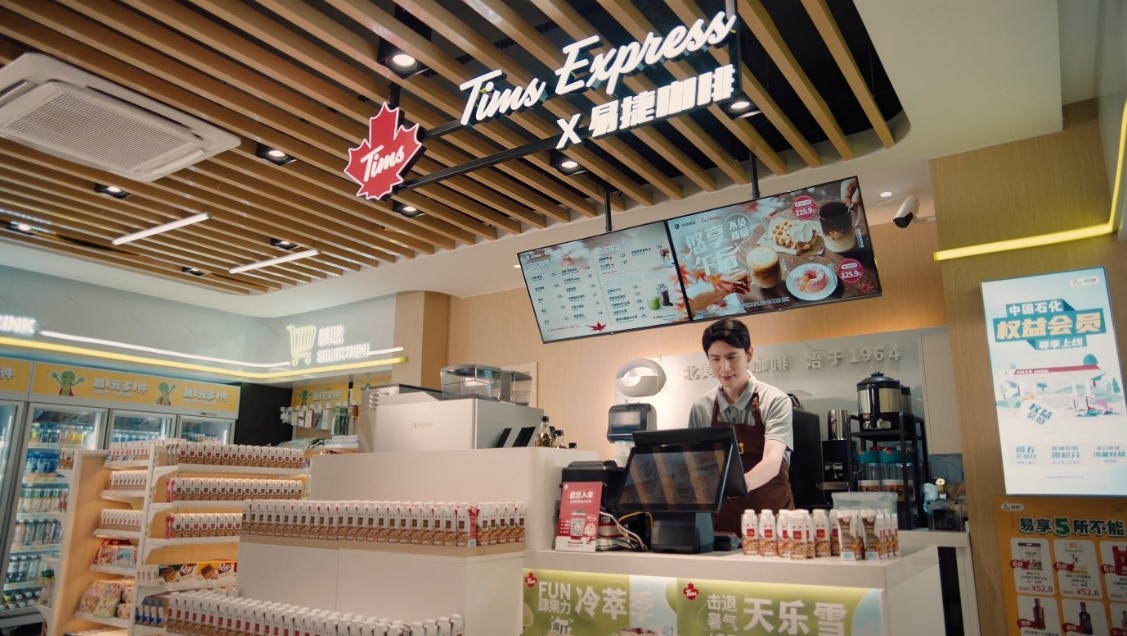 Tims Express in an Easy Joy Convenience Store
Century 21
Tims has opened 12 Express coffee shops to date located within Century 21 China Real Estate offices in Chengdu, Suzhou, Beijing, and Shanghai. The stores mark the beginning of a collaboration to co-locate Tims coffee shops inside Century 21 offices with attractive street-level locations and high foot traffic. With 10,000 offices across over 170 cities in China, Century 21 is a prominent real estate brand focusing on the residential market. The Tims Express shops offers a convenient, high-quality coffee experience to consumers in search of housing or simply wishing to stop in for a good cup of coffee.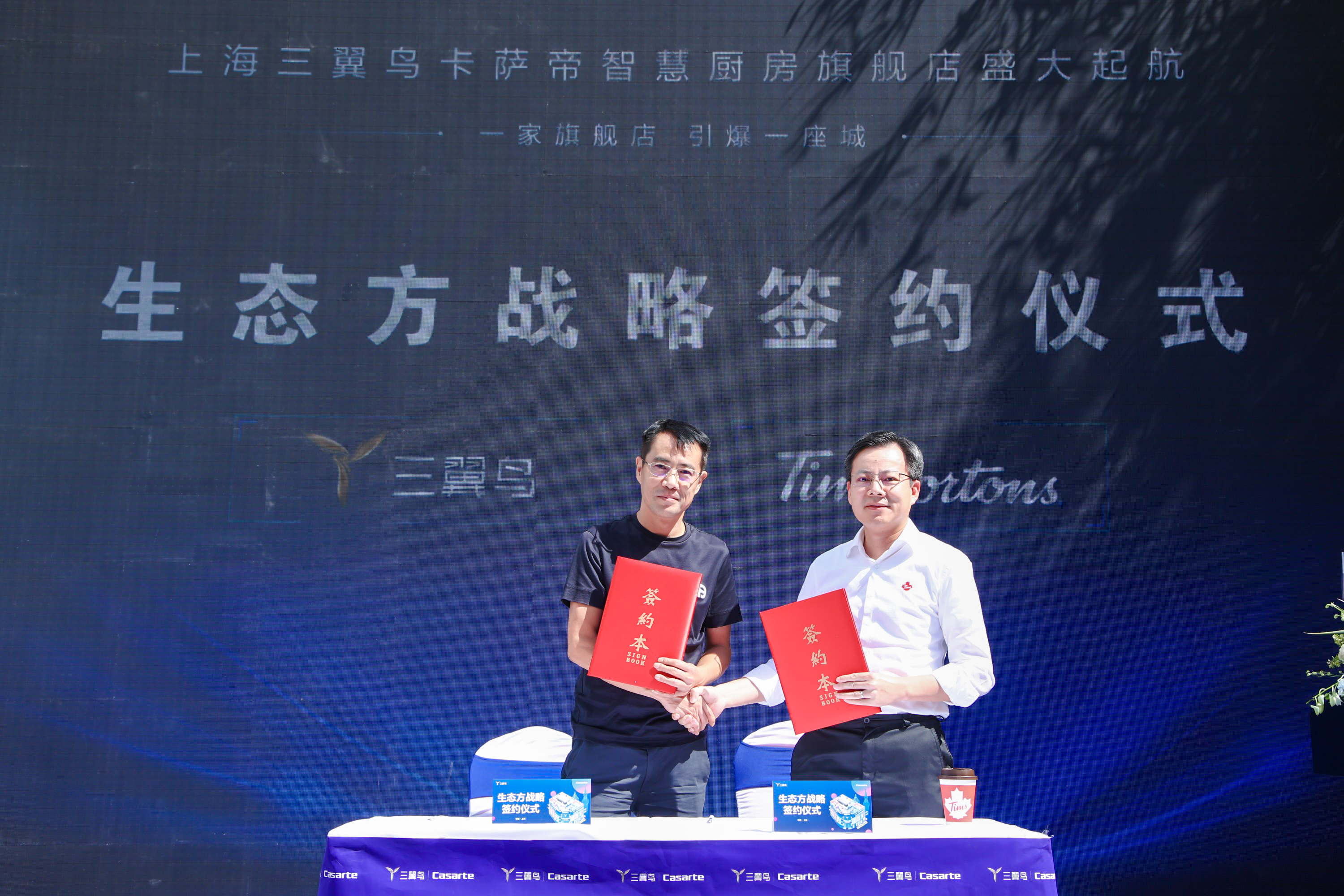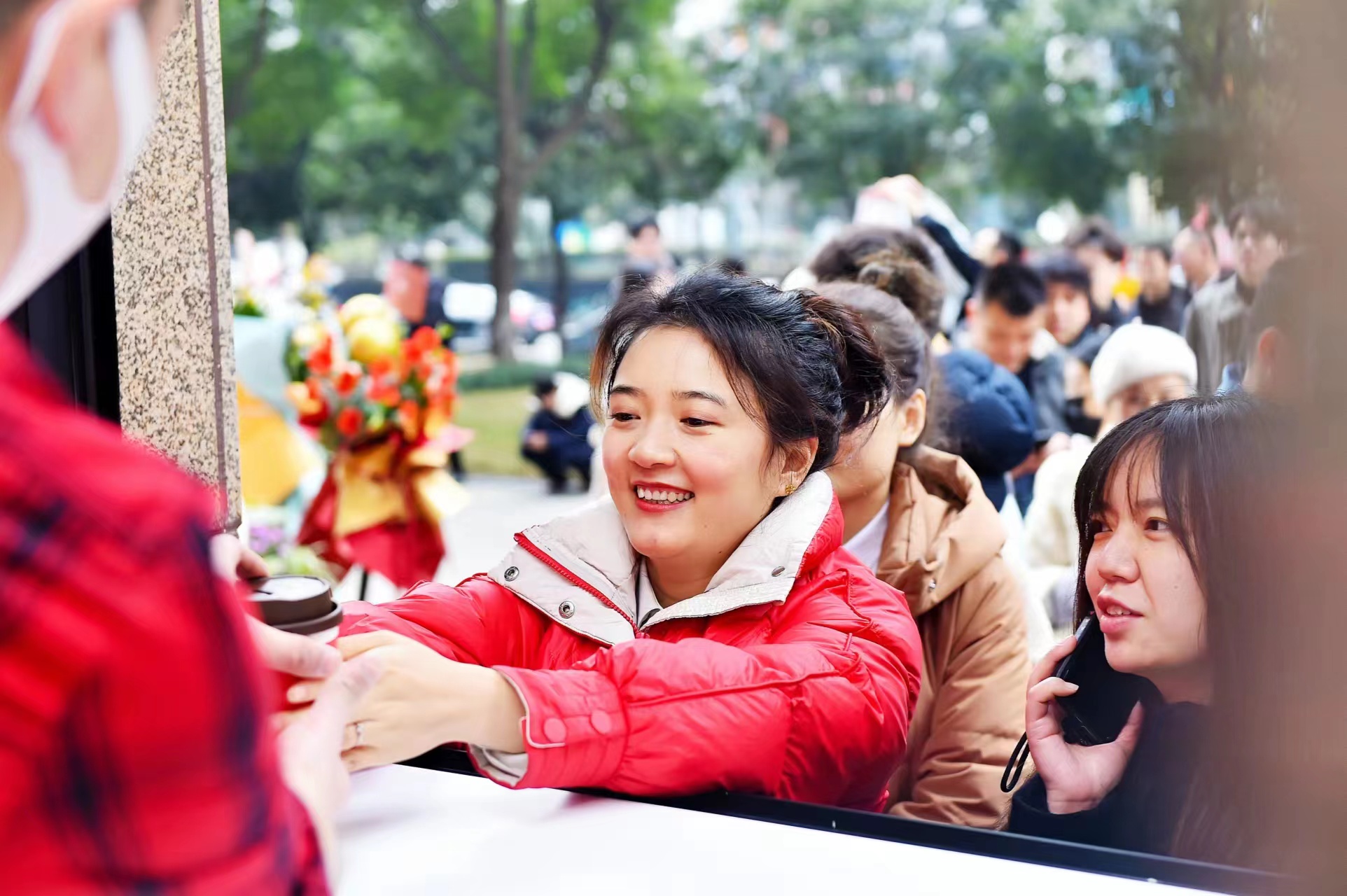 The power of partnerships and people, seen here with Haier Sanyiniao and Century 21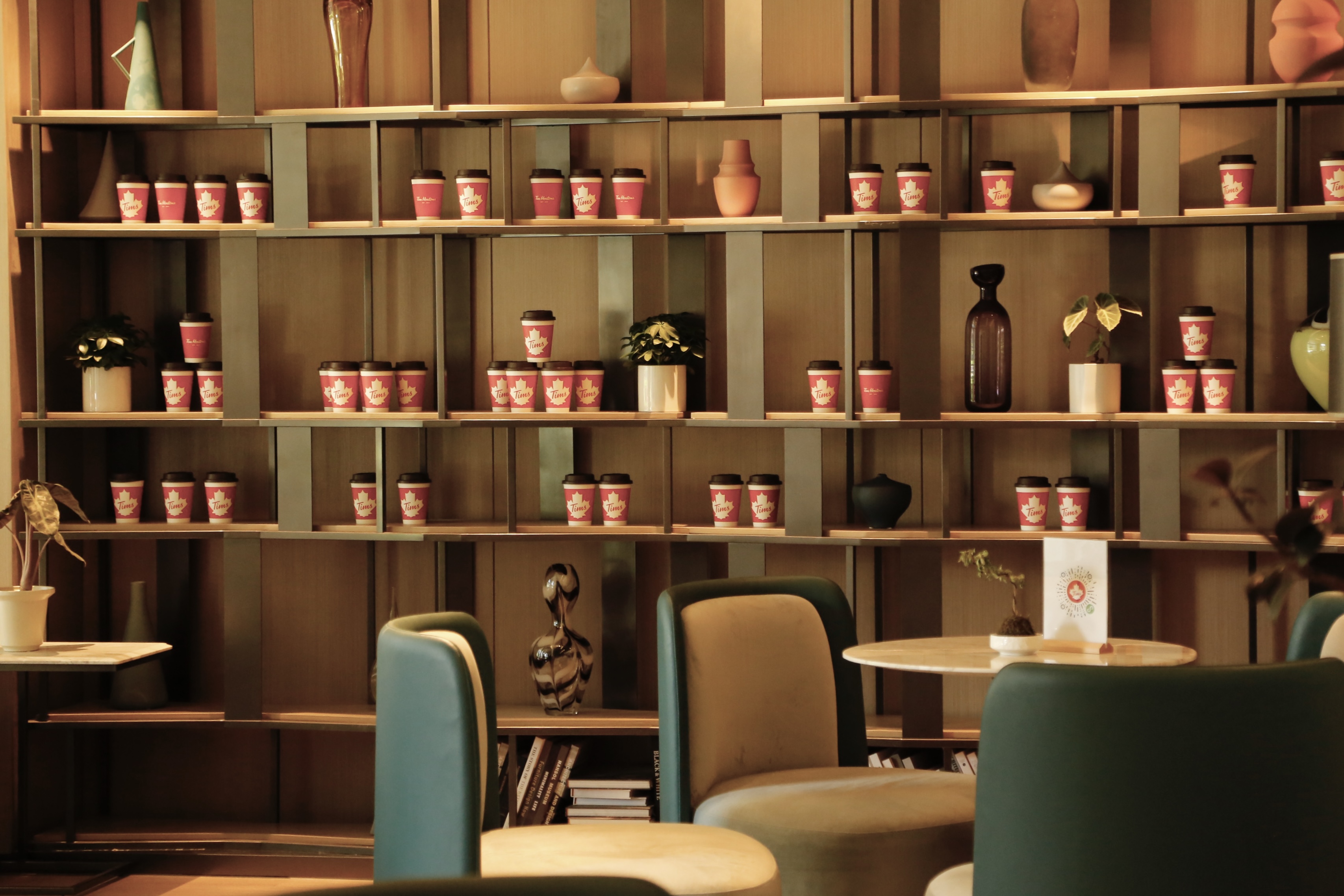 Tims Express offers a touch of class at the Courtyard by Marriott in Hangzhou
Haier Sanyiniao
On March 14, 2023, Tims China and Haier signed a strategic partnership to open Tims Express shops within selected Sanyiniao stores. Sanyiniao is a Haier Smart Home brand. There are currently three Tims Express stores co-located with Sanyiniao stores in Shanghai, with many more planned for the future.
Ling Ka
Tims China's most recent franchise partnership, announced in May 2023 with Ling Ka (an affiliate of a real estate developer and hotel operator), will bring Tims high quality coffee products to hotel lobbies across China. Our first store in this partnership is located in the lobby of the Courtyard by Marriott in Hangzhou.
ABOUT TH INTERNATIONAL LIMITED
TH International Limited (Nasdaq: THCH) ("Tims China") is the parent company of the exclusive master franchisees of Tim Hortons coffee shops in mainland China, Hong Kong, and Macau and Popeyes restaurants in mainland China and Macau. Tims China was founded by Cartesian Capital Group and Tim Hortons Restaurants International, a subsidiary of Restaurant Brands International (TSX: QSR) (NYSE: QSR).
The company's philosophy is rooted in world-class execution and data-driven decision making and centered on true local relevance, continuous innovation, genuine community, and absolute convenience. For more information, please visit www.timhortons.com.cn.
Contacts
Public Relations
ICR, LLC
TimsChinaPR@icrinc.com  
Follow @TimHortonsChina
Photos accompanying this announcement are available at:
https://www.globenewswire.com/NewsRoom/AttachmentNg/27acac18-72dd-43c8-bc4b-2ab9937b1079
https://www.globenewswire.com/NewsRoom/AttachmentNg/09cc05dc-6e1a-4a9d-8399-8f6f745e19a8
https://www.globenewswire.com/NewsRoom/AttachmentNg/efc0730f-458c-4715-b7d4-9794f79bbcd9
https://www.globenewswire.com/NewsRoom/AttachmentNg/542671af-3e6e-4c88-a824-8df7911f126a