Named "Best of Cape Cod" for Fourteen Consecutive Years, Linger Longer by the Sea Comprises Main House and Seven Cottages – all Updated and Refurbished – in Prime Location

CAPE COD, Mass. - Aug. 22, 2022 - PRLog -- Beach grass, graceful dunes, great beaches…it's no wonder Cape Cod has been a top vacation destination for decades. Now, one its prized properties, Linger Longer by the Sea, has come on the market and investor interest is expected to be acute.

According to Matthew Bordwin, Principal and Co-President of Keen-Summit Capital Partners, LLC, which with Sotheby's International Realty, inc. is marketing the 2.4-acre beachfront property: "This is a rare opportunity to purchase one of the few, truly attractive, income-generating properties on the Cape." The asking price is $10.9 million.

Linger Longer, with its 12,666 total square footage, includes seven cottages and a large 4,208 square foot main house with six apartments containing studio and 1-2 bedrooms, is located on the Cape Cod Bay waterfront at 261 Linnell Road in Brewster, about midway up the Cape. All of the buildings are in prime condition with new kitchens, baths, and central air conditioning.

Cape Cod magazine has named Linger Longer the 'Best of Cape Cod' for 14 years in a row.

Located at the end of a quiet lane, Linger Longer by the Sea has attracted family vacationers, visitors from abroad, young couples, and retirees since the very beginning. "Meticulously maintained, this turn-key rental property has been in the same family for almost 70 years. Coupled with the lovely breezes, white sand on their private beach, proximity to nearby bicycle-only trials, and the chance to explore the tidal flats, this property is truly enticing," Bordwin explains.

He says that also included in the purchase are beach rights and the business in its entirety, and, depending on circumstances, the purchaser may be offered two other cottages located a half mile way at 131 Linnell Road and 45 Partridge Circle as well. For more information and to view the images, please visit https://bit.ly/3bfGNco or call Mr. Bordwin at (646) 381-9202.

PROPERTY HIGHLIGHTS:

261 Linnell Landing Road (Frontage on Cape Cod Bay), Brewster, MA

Seven cottages and six sea-side studios on 2.42 acres with frontage on Linnell Landing Beach: 27 bedrooms; 19 baths; 12,659 SF • $10.9 million

Cottages:
Windward – 1,068 sq. ft., 3 bedrooms/2 bath
Be Calmed – 1,068 sq. ft., 3 bedrooms/2 bath
Sea Mist – 1,159 sq. ft., 3 bedrooms/2 bath
Leeward – 1,116 sq. ft., 3 bedrooms/2 bath
Bay View – 2,312sq. ft., 3 bedrooms/3 bath
Crow's Nest – 1,056 sq. ft., 2 bedrooms/1 bath
The Dunes – 672 sq. ft., 2 bedrooms/1 bath
Waterfront Apartments (6 Units) 4,208 sq. ft. – 3 – 2 bedroom/1 bath; 2 – 1 bedroom/1 bath; 1 – studio/1 bath
Master Deed of Linger Longer Condominiums recorded 3/15/1979
Available cottages away from the shore:
131 Linnell Landing Road – 808 sq. ft., 3 bedrooms/1.5 bath
45 Partridge Circle – 884 sq. ft., 3 bedroom/1 bath
Some of the dwellings were built circa 1907. Website:
https://lingerlongerbythesea.com
For more information about Keen-Summit Capital Partners, call 646.381.9222 or visit
www.keen-summit.com
.
Media Contact
Jen Galluzzo
jgalluzzo@harrison-edwardspr.com
845-663-3566
Photos: (Click photo to enlarge)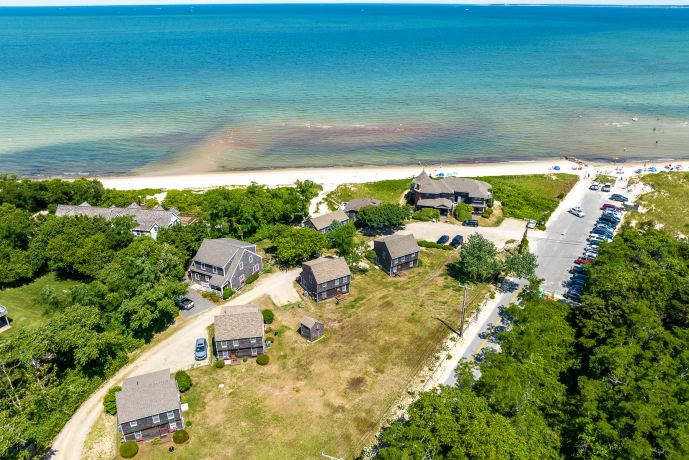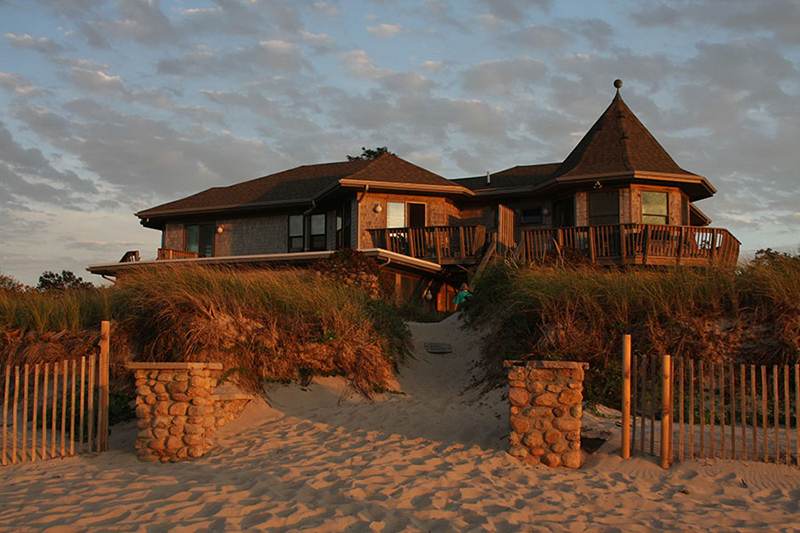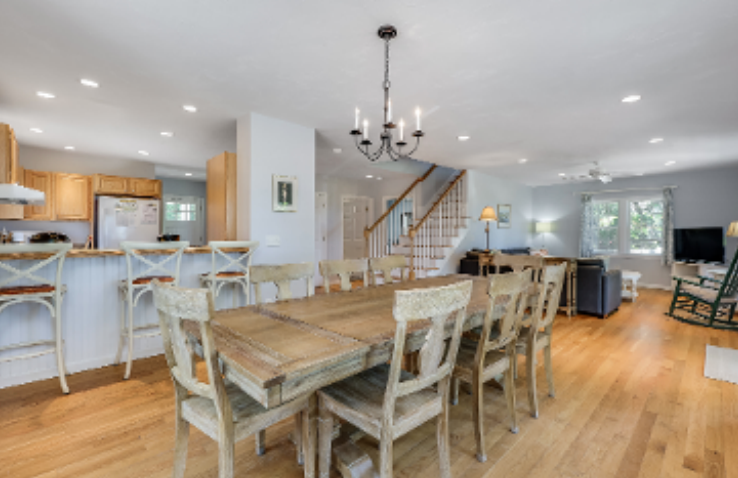 Read Full Story -
Rare Opportunity! Income-Generating, Stunning Beachfront Cape Cod Property Comes on Market
|
More news from this source
Press release distribution by PRLog