Makezbright tells about its personalized gift platform in detail.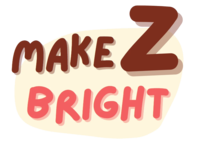 December 3, 2021 —
Sometimes it's not easy to get suitable words to express the love towards special ones, but nothing better than a personalized gift with a decent love quote to tell how special they are. No matter what, be motivated, be open, and show the real and lovely affection everyone has for their special one. Uncommon designs, different sizes and various colors are always updated and all ready to make the moment quite memorable for the customer. Makezbright is committed to providing the customer with an excellent range of premium quality gifts to meet the requirements and fully satisfy the customer. Makezbright have skilled staff and strategic partners who help the company research and make more products that bring exceptional value to their buyers. The company always keeps its eye on the new trends for such products, perfect its products, and listens to their customer's wishes first.
Gifting is an amazing gesture embraced by every person as a way to exchange heartfelt messages and wishes on special occasions. It is always a great feeling when receiving a pleasing gift that gives a fulfilling experience to the sender that remains the same for a long time. The act of gifting turns out more special when gifts are creative, unique and personalized. A personalized gift is formed entirely for an individual by having their picture or name imprinted or engraved on a mug, keyring, etc. It enables the receiver to know that this gift is specially made and chosen for them after putting in a lot of thought and effort. Makezbright has the gamut of classy, attractive and affordable gifts such as wooden ornaments, mugs, keychains, T-shirts, etc. People can gift to any beloved one at any moment to express their love. The company's mission is to bring customers the best exceptional experience while using their products in both product quality as well as service quality.
The receiver extremely values personalized gifts. Ordinary gifts such as chocolates, flowers, or accessories can be simply forgotten; however, the thoughtful personalized gifts are cherished forever as a token of memory and love. They evoke blissful memories for the recipient that they always have close to their heart. Personalized gifts from Makezbright help customers directly touch the recipient's heart. They help build a stronger connection with special ones that keeps improving with time. Whenever customers think of shopping for a personalized gift for someone, always consider Makezbright. The customers' interests always come first for Makezbright, so they hope the customer will enjoy their products as much as possible. Once customers complete the order, the stock and packaging process is about 2-5 days before ready for the shipment. In the order and shipment process, the support center is always ready to assist the customer if there is any problem.
For more information, click at: https://makezbright.com/
About the Company: Makezbright is a top choice for personalized gifts at extremely reasonable rates.
Contact Detail
Facebook: https://www.facebook.com/makezbright
Contact Info:
Name: Mr. Daniel
Email: Send Email
Organization: Makezbright
Address: 964 E. Badillo Street #2068 Covina, CA 91724
Phone: +1 (530) 5000-9973
Website: https://makezbright.com/
Source:
Release ID: 89055415