Filmmaker Peter Segal will be returning to direct along with original cast members Charlyne Yi and Dierdre Friel.
FOR IMMEDIATE RELEASE
Colorado, US, August 11, 2021 — Thinking Huts, a nonprofit dedicated to making education more accessible with humanitarian-driven technology solutions, announced today a virtual table read of STXfilms' Second Act on August 21, 2021, at noon MT / 2 pm ET / 7 pm BST. The upcoming table read will help Thinking Huts reach its first goal of $180,000, which will help build a 3D printed school for children in Madagascar.
The star-studded celebrity fundraiser will be led by acclaimed award-winning film and television director Peter Segal, Kelly Hu, Charlyne Yi, Amy Okuda, Kearran Giovanni, Scott Takeda, Adam Ferrara, Ludwig Manukian, Dagney Kerr, Doug Spearman, Dierdre Friel, Nicole J. Butler, Jeremy Cohenour, and Dominic Burgess. Segal has directed widely beloved and timeless films such as 50 First Dates, The Longest Yard, Get Smart, Grudge Match, My Spy, and many others.
The virtual event is open to the public and invites a worldwide audience. The first 1,000 registrations will have a chance to win the opportunity to participate in the opening of the first 3D printed school in Madagascar by Thinking Huts and 14 Trees.
"Through a table read of the film Second Act, we are excited to add some much-needed light to the world while showcasing a diverse cast and supporting our upcoming school. What better way than featuring a romantic comedy," said Maggie Grout, Founder & CEO of Thinking Huts.
Thinking Huts is a 501(c)3 organization on a mission to fill the education gap in Madagascar starting this November. It is estimated that there are over 22,000 schools needed in Madagascar. That will take over 7,000 years if three schools are built each year using traditional methods. "If we leveraged 3D printing, we could do something about it," says Grout.
Register to receive a complimentary pass, bid on luxury items during the silent auction, or simply donate at https://events.handbid.com/auctions/love-thinking-huts-virtual-summer-benefit?_branch_match_id=766703868349800405.
Learn more at thinkinghuts.org.
About Thinking Huts: Thinking Huts is a 501(c)(3) nonprofit organization that leverages innovative, humanitarian-driven tech solutions to close the global education opportunity gap. We are building a future where quality education is accessible by leveraging 3D printing to build more schools in less time where they are needed most. Thinking Huts was one of fifteen teams selected to compete in Tsai CITY's Fall 2020 Accelerator, one of four finalists chosen to compete for the Thorne Prize, and selected as a World Changing Idea by Fast Company. Watch our Founder's TEDx talk at https://www.thinkinghuts.org/thoughtfulgiving. Board Members consist of the Co-Founder of MapQuest and the Assistant General Counsel for Microsoft.
About STXfilms: STXfilms, a division of Eros STX Global Corporation, is a next-generation film studio that produces, acquires, distributes, and markets motion pictures at scale. From blockbusters like Greenland, Hustlers, Bad Moms, and The Upside to hits like The Gentlemen, Molly's Game, and The Gift, STXfilms produces star-driven films for a global audience. In just five short years, its slate of films has already grossed over $1.8b in the international theatrical box office. The studio is a fast-growing industry powerhouse with a wide range of partners, including Universal Pictures Home Entertainment and Showtime (which handle the physical and premium television releases of STXfilms content, respectively). http://www.stxfilms.com/
About 14Trees: LafargeHolcim and CDC Group plc ('CDC'), the UK's development finance institution, have created 14Trees, a joint venture that aims to accelerate the production and commercialization of affordable housing technologies on a global scale. https://14trees.com
Contact Info: 
Name: Ebony Vaz
Business: Thinking Huts
Phone: 18133831914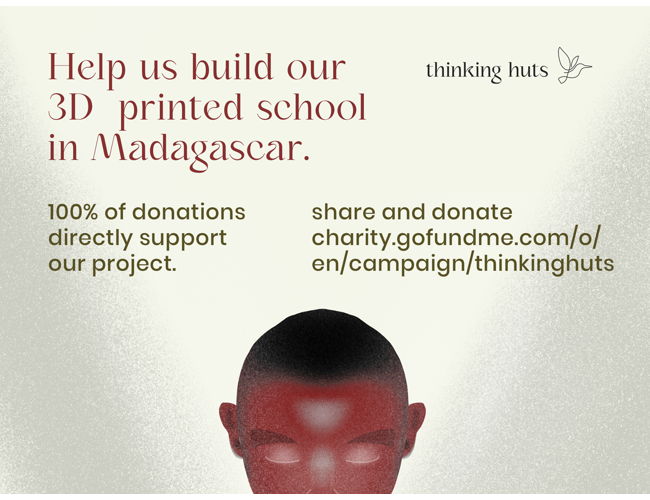 Originally Posted On: https://syndication.cloud/star-studded-virtual-table-read-to-benefit-madagascar-for-its-first-3d-printed-school/