Can These Leading Marijuana Stocks Continue to Make Headway in Today's Cannabis Industry?
With the second half of 2020 in full swing, the cannabis industry has changed dramatically this year. Although 2020 looked like it would be positive for pot stocks, the coronavirus pandemic meant the opposite was occurring. As March of this year approached, pot stocks began to see a positive trajectory once again. Many wondered why so many leading marijuana stocks were all of a sudden posting better than expected financials. The reason comes as Covid actually led to an increase in demand for marijuana.
[Read More]
With more people stuck at home than ever, more of the public has turned to cannabis to fill their time. This has been great news for some leading marijuana stocks to watch. With so many other markets feeling the brunt of this pandemic, the cannabis industry has left mostly unscathed. With this in mind, several leading pot stocks have come out of the woodworks to show that they may have more value than previously thought. For this reason, these two pot stocks could continue to make some major headway in today's cannabis industry.
The Largest Marijuana Stock In The Industry
Canopy Growth Corp. (NYSE:CGC) is largely regarded as being the largest marijuana stock in the cannabis industry. Although CGC stock has had its fair share of bad days, the company has seen some positive momentum recently. As one of the major distributors of cannabis in North America, CGC stock has the potential to remain a behemoth in the cannabis industry. In addition, CGC stock has worked to show some solid numbers in the past few quarters.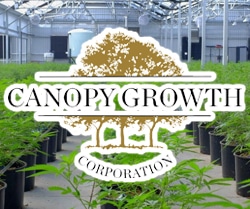 Many investors know that Constellation Brands Inc. (NYSE:STZ) invested almost $4 billion into Canopy a few years ago. But what they don't know is that CGC stock has used this capital to expand greatly during that time. With such a large amount of cash on hand, CGC stock has remained the most prominent marijuana stock for quite some time. Due to its positionally in the cannabis industry, CGC stock has been known to be quite volatile. But with this considered, the company has a lot going for it in terms of future growth. Because of this, it remains a leading pot stock to watch.
Another Popular Marijuana Stock to Watch
Cronos Group Inc. (NASDAQ:CRON) is one of the other top three marijuana stocks in the industry by market cap. Although it has slipped in the past year, CRON stock has managed to gain traction in its performance. Last year, CRON stock was reportedly the third most popular pot stock to buy on the trading app Robinhood. With this, CRON stock very quickly gained a lot of traction amongst both institutional and first-time investors. Although the company has been adversely affected by Covid, it has been working to remain in the top spot in the cannabis industry.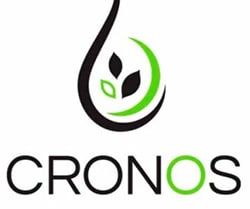 Last year, Cronos Group completed its acquisition of Redwood, a cannabis retailer working out of the U.S. With this, it has been able to move deeper into the U.S. market. Because of its presence in the North American cannabis industry, many investors believe that CRON stock is poised to see some solid growth in the next few years. But, whether or not it can get its balance sheet up to speed remains unknown. For that reason, Cronos Group continues to be a marijuana stock to watch.