Can These Marijuana Stocks Be Considered Stocks to Buy?
In the cannabis industry, there is a very clear distinction between the winners and the losers. Because of this, it can be an easier task than many would think to find the right marijuana stocks to watch. Although this also involves a careful insight into a company's financials, with the right research, it can be quite simple. Finding and making a list of pot stocks to watch can be a crucial asset to any investor. While most tend to focus on only the top two or three pot stocks by market cap, there is a whole world of marijuana stocks waiting to be capitalized upon.
[Read More]
Although the cannabis industry is highly speculative, many pot stock investors focus on investing in the long term. Projections show the cannabis industry being worth anywhere from $60-100 billion within the next decade. This means that the majority of the potential for pot stocks lies in the distant future. This is not to say that the present day is lacking in opportunity because it definitely is not. But, investors should always think about marijuana stocks in the long term as well. With that in mind, the cannabis industry investors should take a closer look at these two pot stocks to watch.
A Marijuana Stock to Watch With Stable Market Performance
Trulieve Cannabis Inc. (TCNNF Stock Report) is considered to be one of the more stable marijuana stocks to watch for a few reasons. For one, TCNNF stock has benefitted greatly from its stronghold of the Florida cannabis industry. Although Florida is not the largest marijuana industry in the country, it has an extremely high amount of potential. In the state, as many as 350,000 people are registered as medicinal cannabis users. Of Trulieve's 52 dispensaries, 50 of them are located within Florida. This has helped to give investors a lot of confidence for TCNNF stock.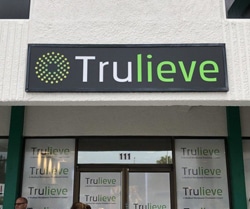 Many believe that when Florida goes full rec, Trulieve will have the most advantageous position in that market. In the 2019 TCNNF stock report, the company posted more than double in sales over the previous year. That number equals around $250 million for the 2019 year. Although most marijuana stocks have had extreme struggles, Trulieve has managed to stay on top. Because Trulieve is not a pure-play pot stock, it has a steep advantage over many others. This is one of the major reasons that investors believe Trulieve to be a more stable pot stock to watch. Because of this, investors should continue to keep a close eye on the company moving forward.
Is This Marijuana Stock Built For The Long Term Growth?
Canopy Growth Corp. (CGC Stock Report) is one of the most talked-about marijuana stocks in the industry. Unlike Trulieve, Canopy is nowhere near as stable in terms of CGC stock price. In fact, CGC stock is known to be one of the most volatile in the cannabis industry. All that aside, Canopy Growth has one of the best positions in the cannabis industry. As the largest pot stock by far, CGC stock has continued to receive notoriety simply due to its sheer size. With size considered, Canopy Growth still has a long way to go before it is considered to be a pot stock to watch. In the short term, CGC stock has scared some investors from putting money in due to its steep losses.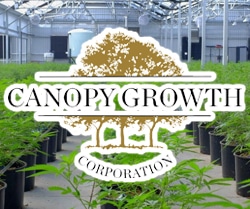 With a revenue of around CA$400 million, the company reported almost $1.3 billion in losses for the 2019 year. Despite this, Canopy Growth still has a sizable amount of free cash due to Constellation Brands Inc's (STZ Stock Report) large investment in it. In the long term, it does look like Canopy has some solid potential going for it. The company is involved in several new markets and has been working to produce cannabis around the world. With all of that considered, Canopy Growth may be best considered a pot stock to watch for the long term.