Thin Film Solar Catching Up To Crystalline Panels On Efficiency?
December 08, 2010 at 14:21 PM EST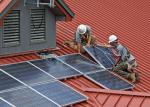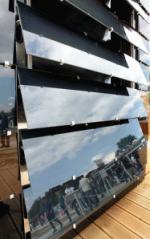 The National Renewable Energy Labratory (NREL) recently tested thin-film solar modules made by MiaSolé, and verified that their energy conversion efficiency rate hit 15.7 percent, up from 14.3 percent last year. The company boasted about the number , and several news outlets touted the results. Does it mean the performance gap betweenthin-film and crystalline solar modules is closing? Could thin-film take a bite out of the market for crystalline panels in the U.S., soon?